or contact us and request a quote
This Gyro Aluminum and Resin Folding Round Table offers a combination of stability and durability, thanks to its material construction from aluminum and resin. Its round design and folding capability make it a great addition to any space, and perfect for small spaces due to its space-saving design. With its ability to easily store and transport, this table is a great choice wherever you need it.
Share
View full details
Materials
Made of die-cast aluminum, which offers stability and robustness while also being lightweight and easy to move. They are also coated with Duracoat®, an enviromentally friendly powder coating. This combination gives you the best outdoor performance, with a high weather resistance and low maintenance.
Specifications
Folding Design:
for easy storage and portability.
Folding Table Dimensions:
27.6Dx28.7H
Warranty:
1 Year Limited Manufacturer's Warranty.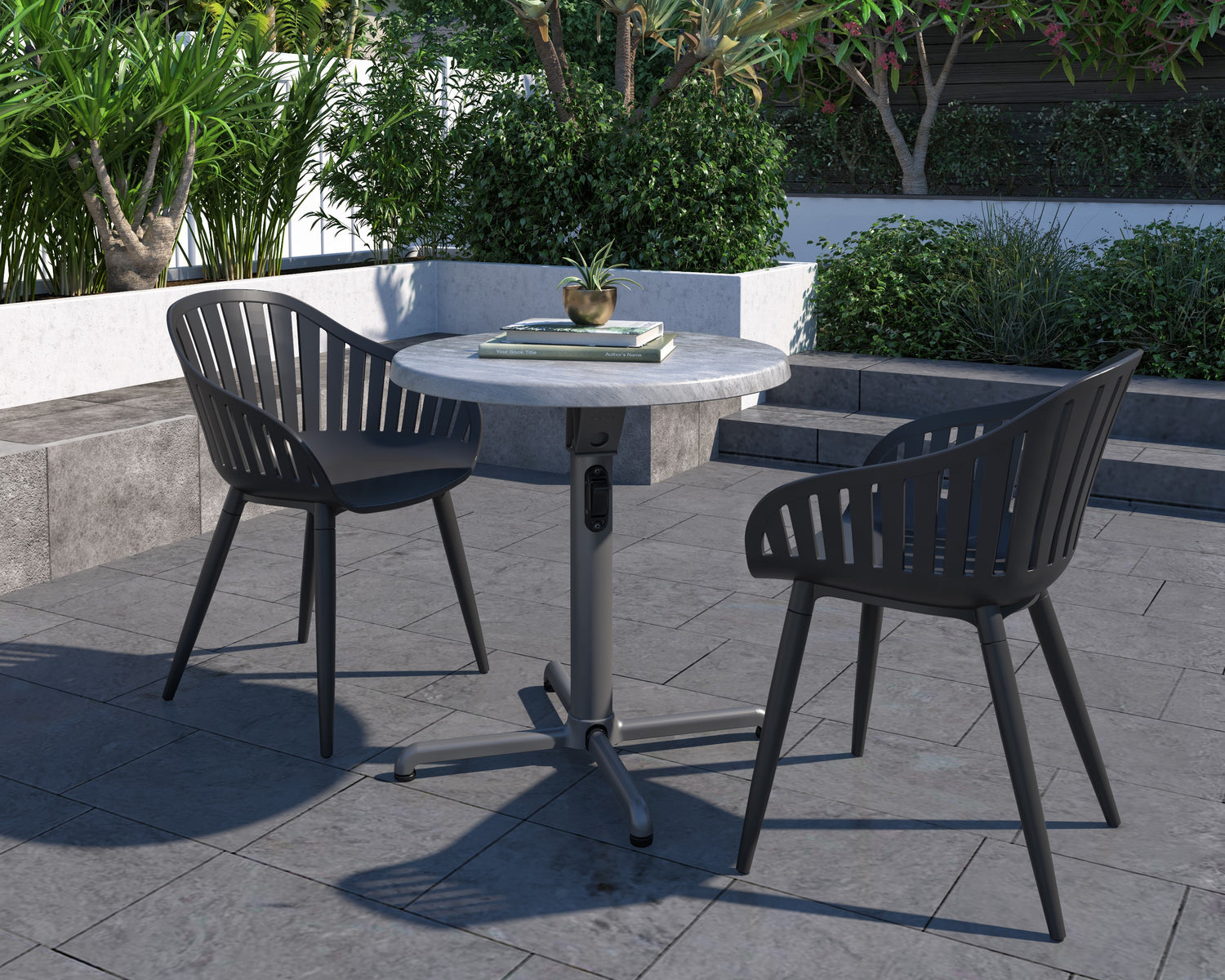 Modern Design Designed under a contemporary influence this item is durable, lightweight but also sturdy. Its design is timeless and elegant, an excellent product to create a cozy enviroment.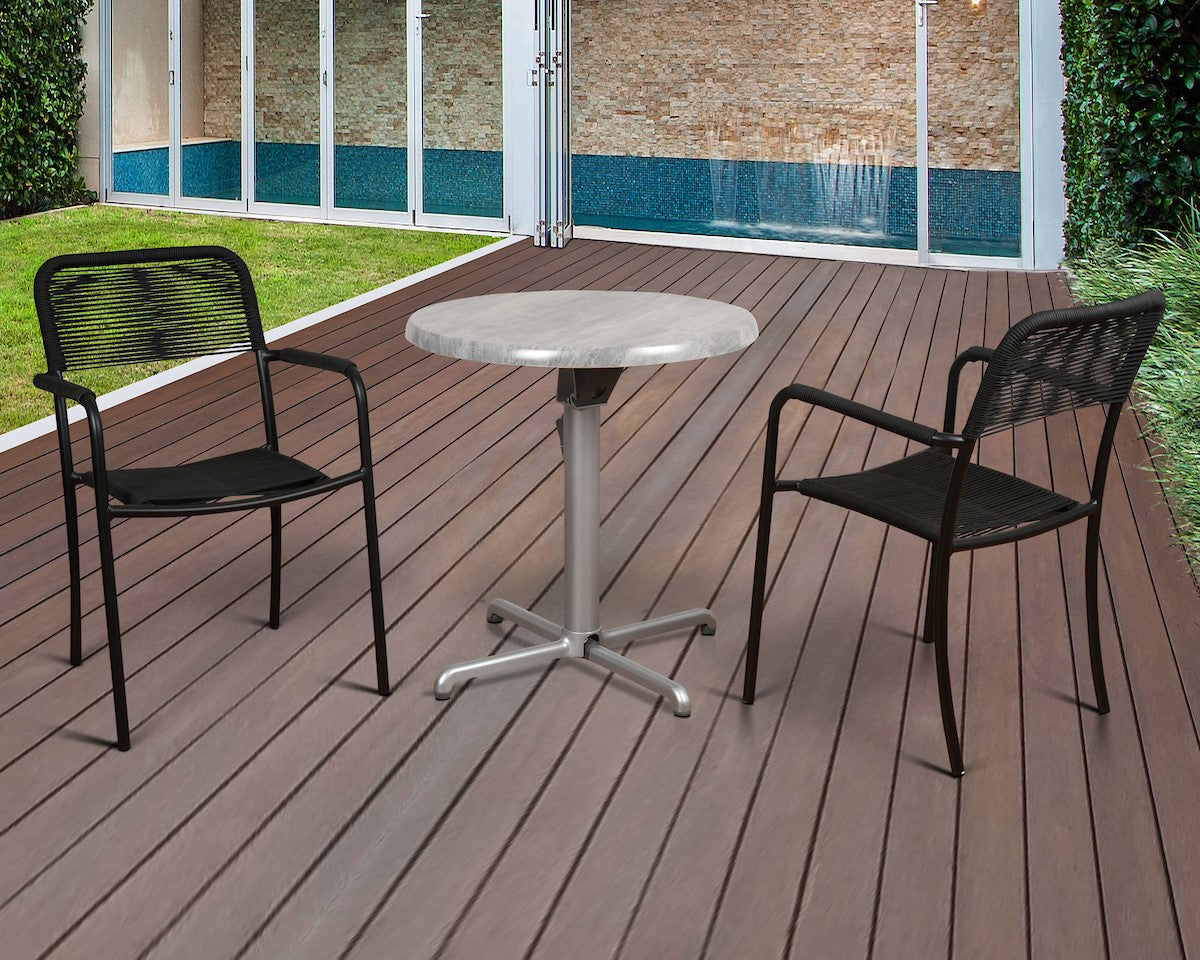 Open the doors with Amazonia, visualize your outdoors and enjoy the full space of your home with family and friends. Match the cosiness of your indoor with a playful outdoor.