or contact us and request a quote
The Port Nelson White Aluminum Chair is the perfect addition to any space. Its sleek white aluminum frame is durable, lightweight, and weatherproof, giving you style and functionality without compromising quality. Its ergonomic design and foam cushioned seat provide comfort and support without sacrificing durability.
Share
View full details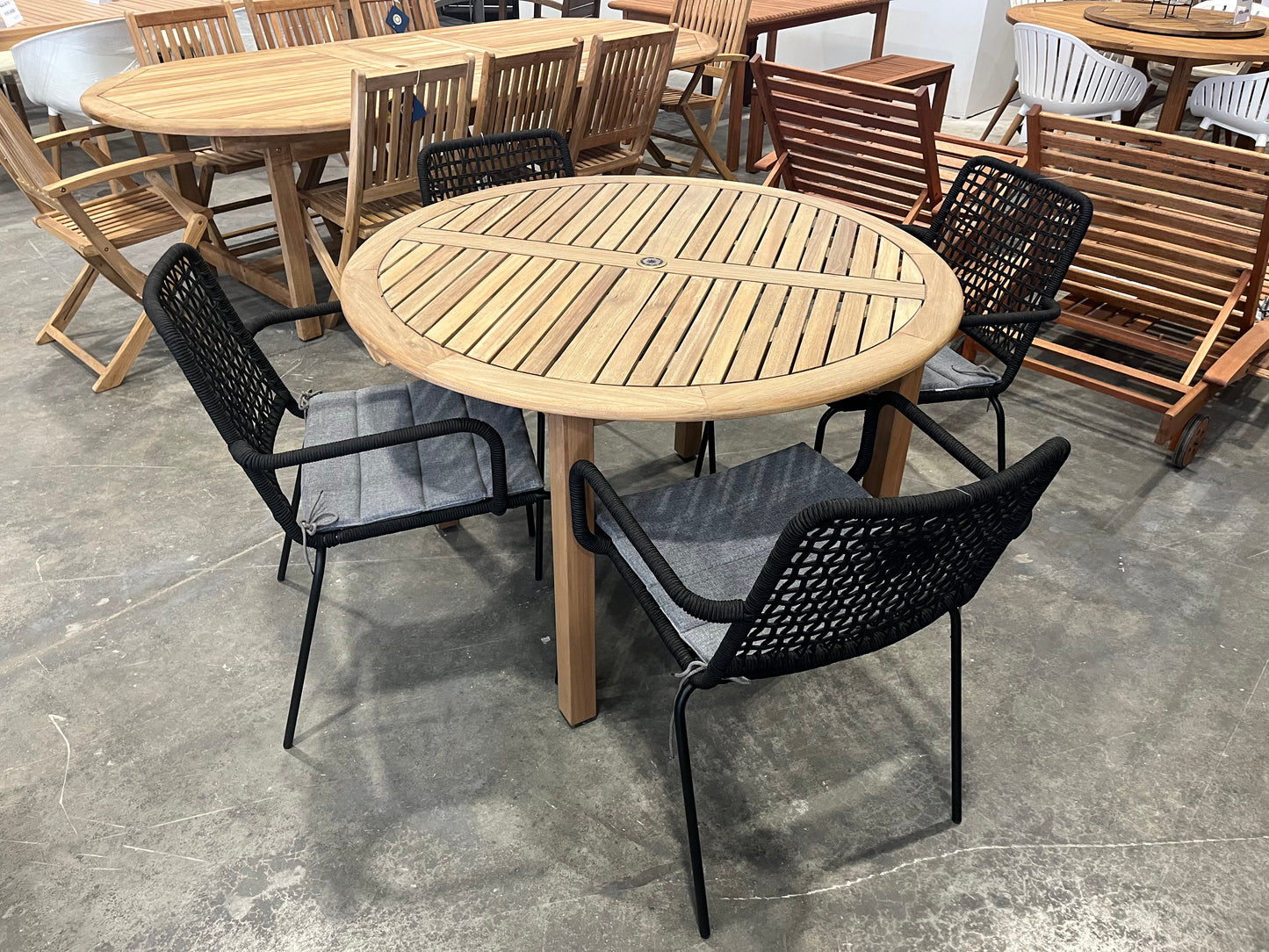 Materilas
Made from the highest quality alloys and are based on a framework of only new aluminum which maintains the original quality of the material
Dimensions: 23L x 24W x 34.5H.
Seating Dimensions: 17 x 16.5W x 18.5H.
Stackable Chairs: Designed under a modern influence these patio chairs are durable, lightweight, and stackable
Fully Assembled: No Assembly Required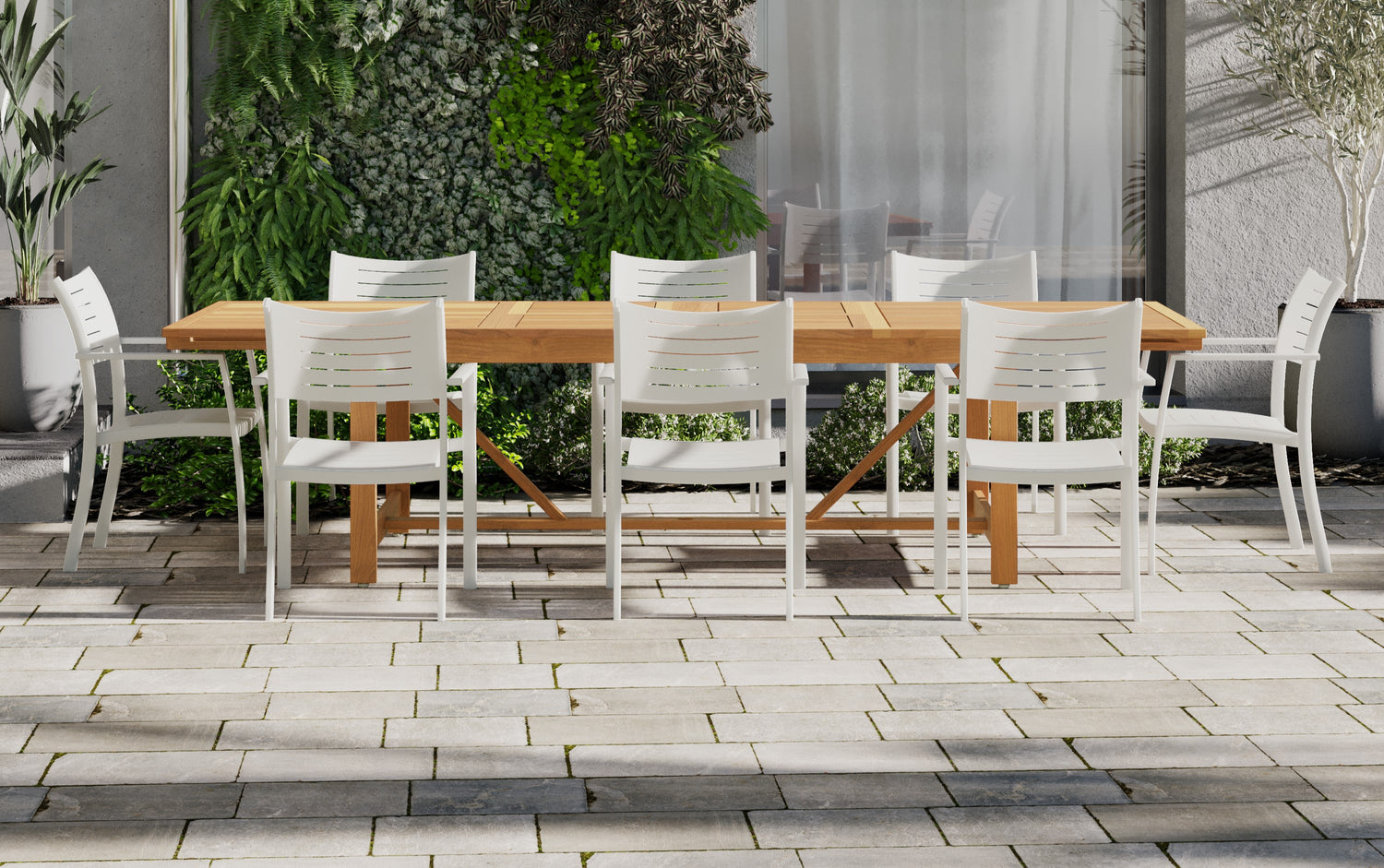 Sturdy & Durable: Amazonia collection products can be left outside throughout the year and can withstand all types of weather.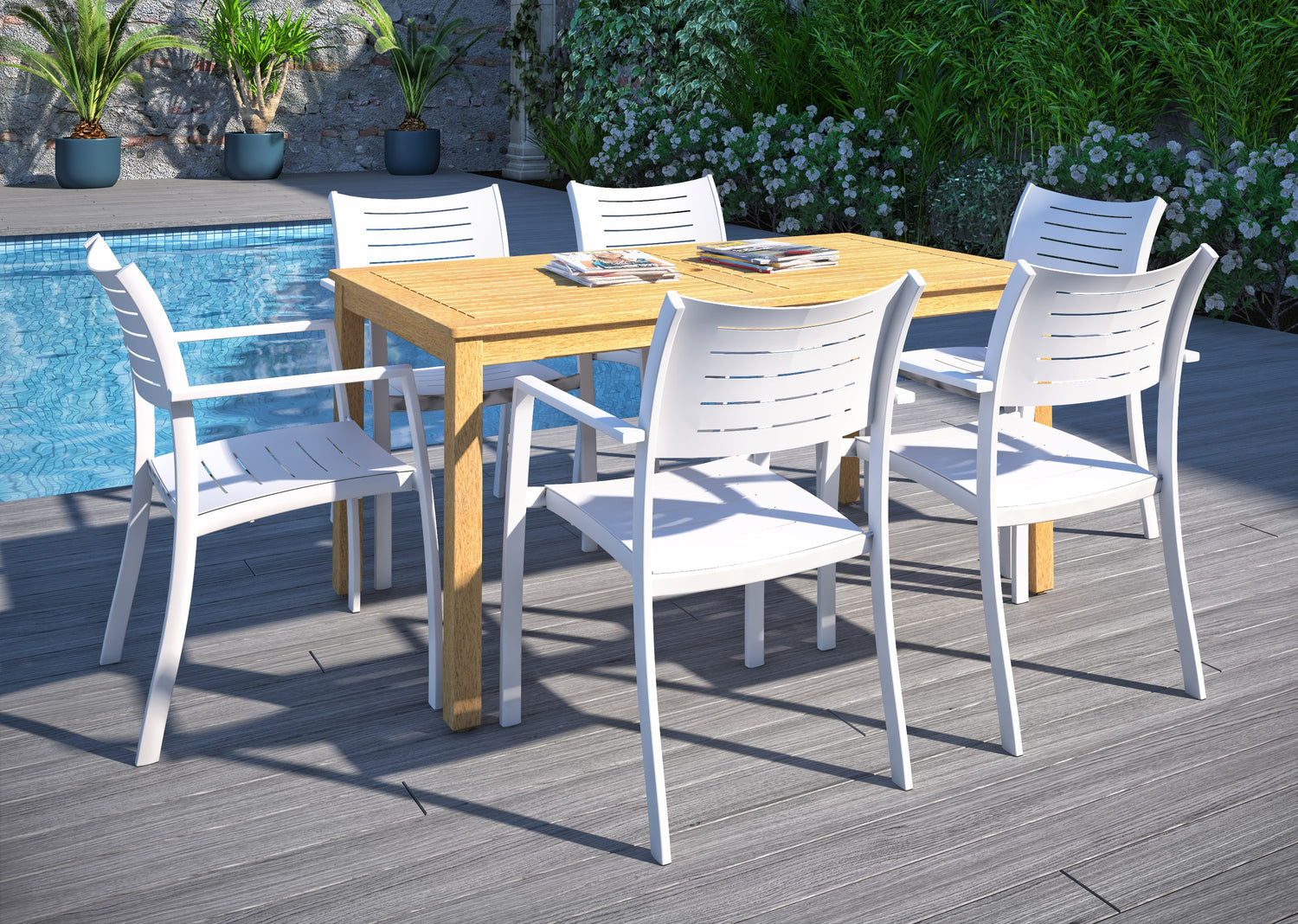 STORAGE DURING WINTER: When storing this product, do not put in rooms that are centrally heated, as this will cause the wood to dry out and possibly shrink and crack. Cool, well-ventilated sheds are the most suitable location.