or contact us and request a quote
The Dian Teak 100% FSC Solid Wood Extendable Oval Table is a stylish, yet highly practical piece of furniture. Featuring a 100% FSC certified solid wood construction, this table is durable and long-lasting. Its extendable design makes it easy to extend the table with ease, and its rectangular shape makes it an ideal fit for any room.
Share
View full details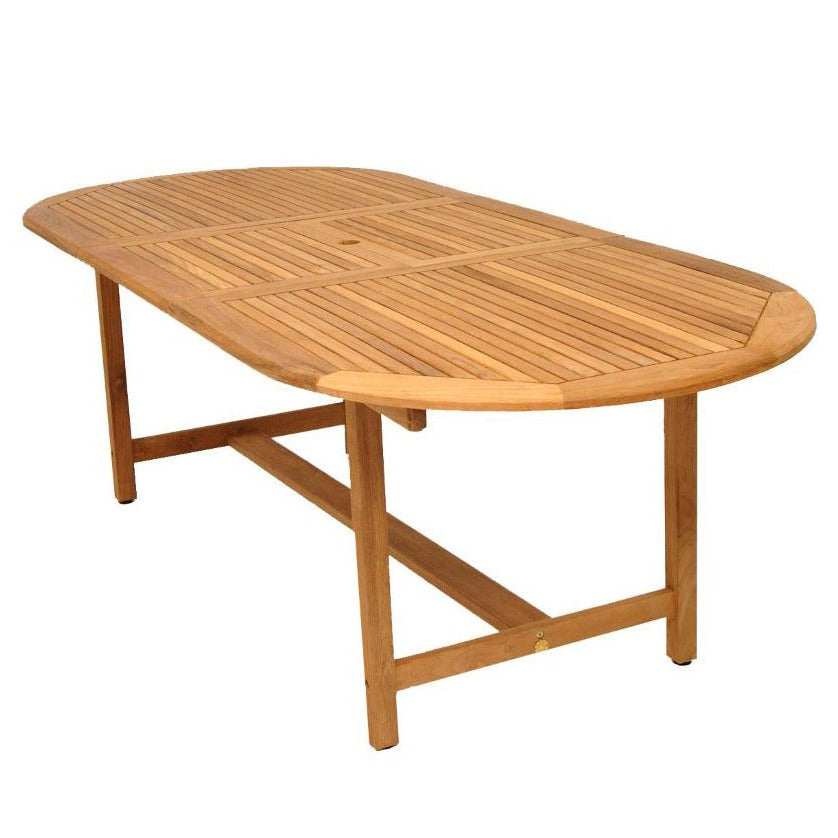 Teak Wood and Sustainability
Constructed from high-quality certified teak wood sourced from Indonesia.
Teak is a natural living material known for its rich golden-brown color and its classic, premium appearance that develops over time and exposure to weather.
All wood used is FSC®-certified, and your purchase of this product contributes to the support of forests and ecosystems globally.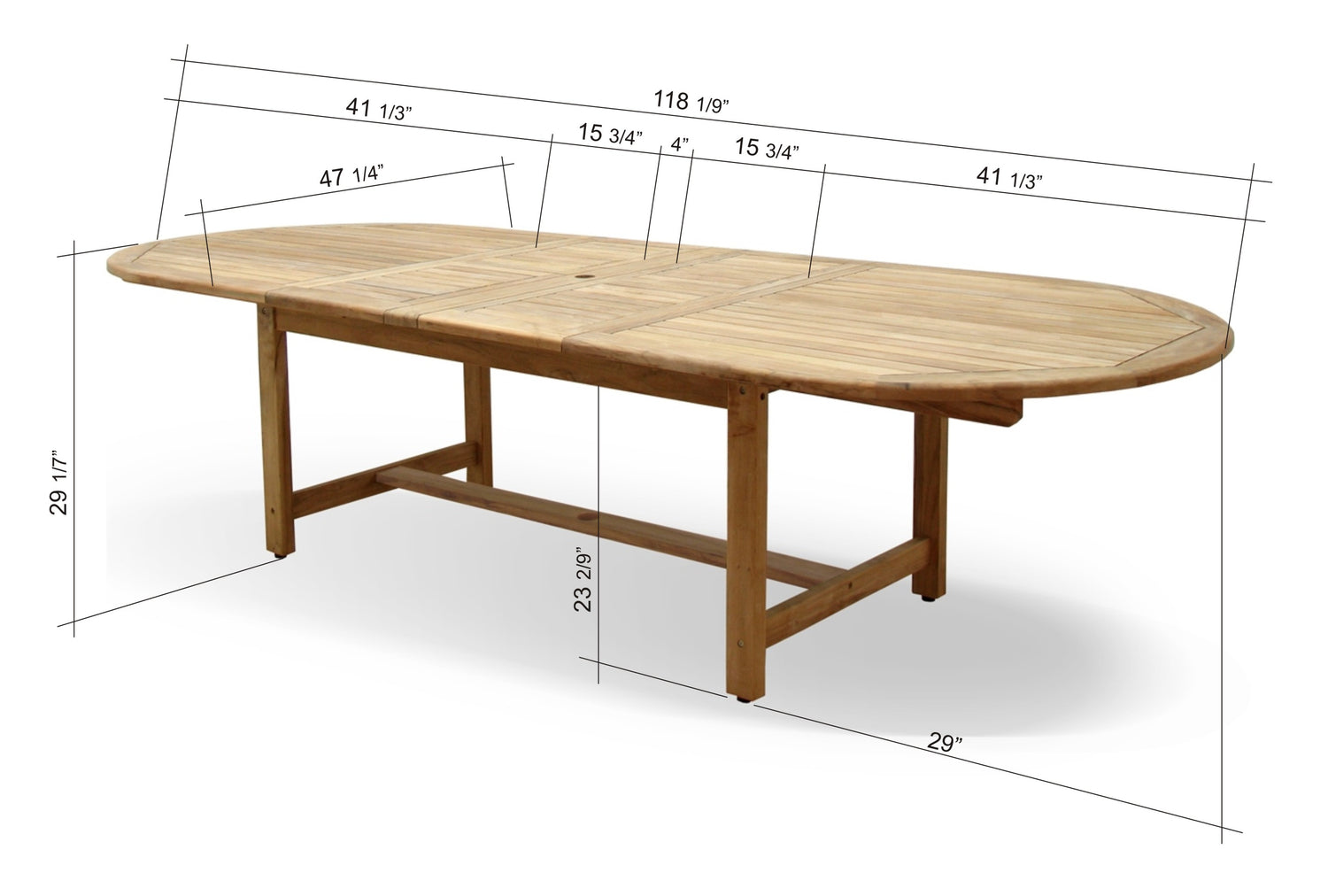 Table Dimensions: 87Lx47Wx29H
Extended Length: 118 in
Material: Premium FSC Certified Teak
Number of extentions: 2
Umbrella Whole: Standard Size
Warranty: 1 Year Limited Manufacturer's Warranty.
Easy Assembly: A manual guide is included inside the box to assist with assembly.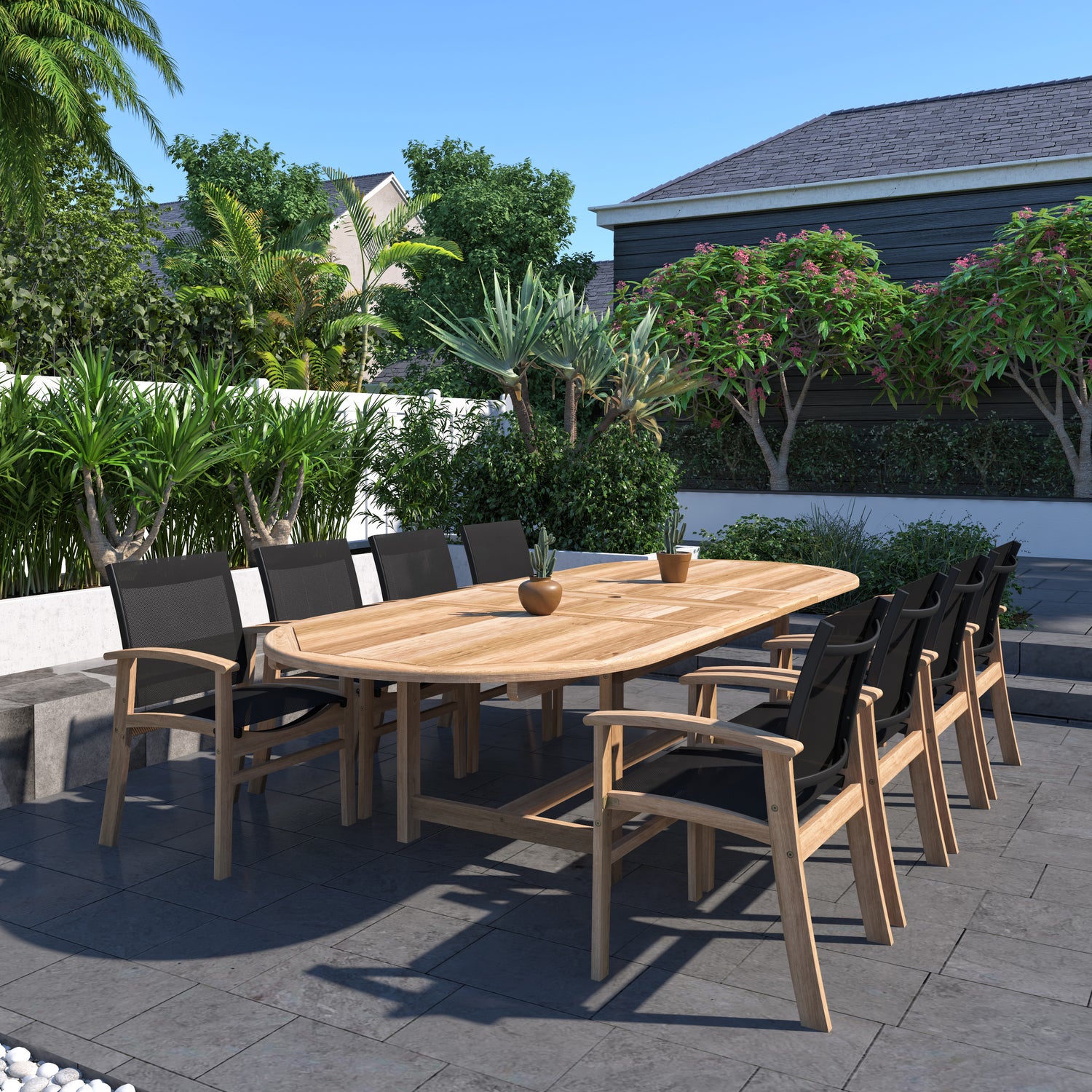 Modern Design: Created under contemporary influences, this item is durable, lightweight, and sturdy.
Its design is timeless and elegant, making it an excellent choice for creating a cozy environment.
Care Instructions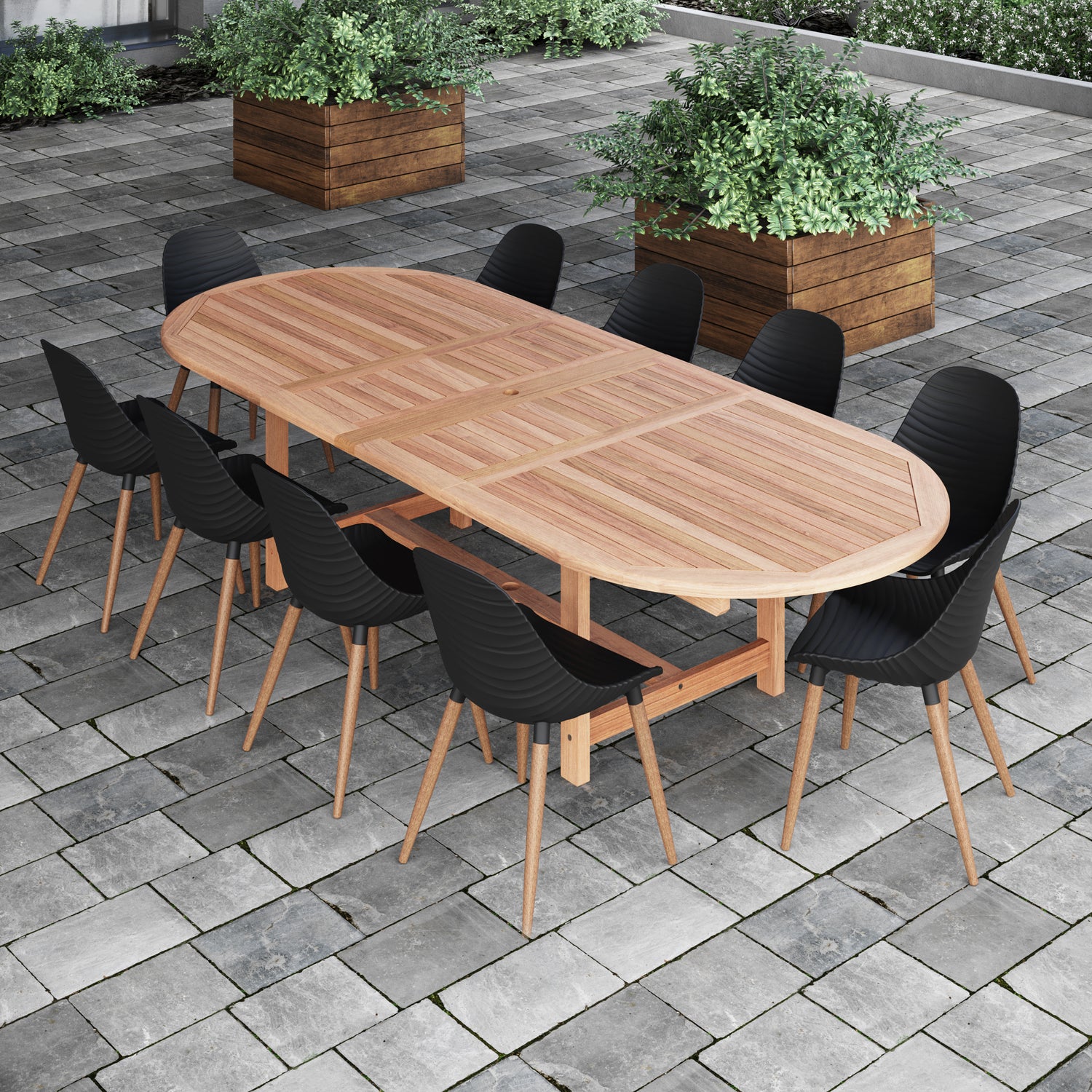 Sturdy and Durable: Amazonia collection products are designed to withstand all types of weather and can be left outside year-round.