or contact us and request a quote
The Fortuna Teak  100% FSC Certified Solid Wood Brown Chair is crafted from certified wood, ensuring the highest quality and sustainability. Its sturdy construction and smooth finish make for a timeless design that will last for years to come.

Share
View full details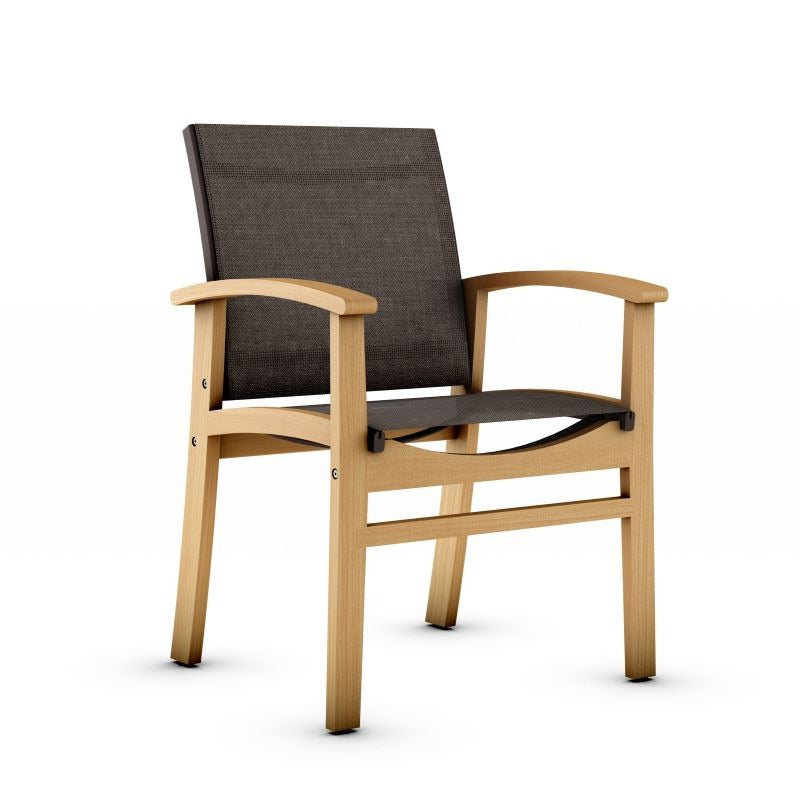 Material
Made of high-quality certified teak wood exclusively grown in Indonesia. Teak is a natural living material that is renowned for its rich golden-brown color but also for its classic and premium appearance after exposure to the elements of weather and time
Dimensions: 19.5L x 17W x 36H.
Seating: 19.5L x 17W x 18H
WEATHER-NET® Technology: A finely woven PVC-coated yarn that is maintenance-free, and our Strap material is made from high-quality polymer thread which offers both strength and elasticity
EASY ASSEMBLY: Manual guide is provided inside the box
WARRANTY: 1 Year Limited Manufacterer's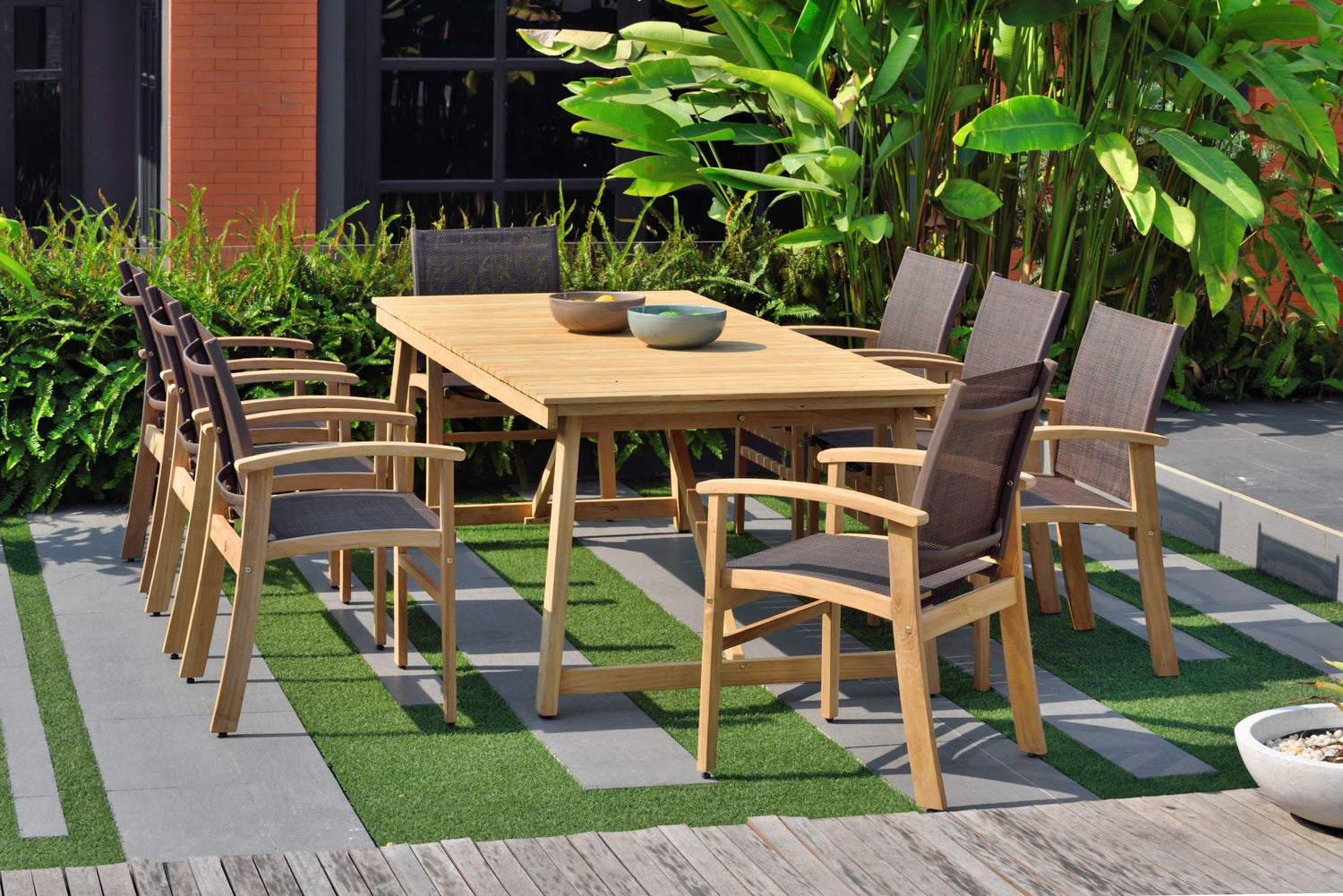 STORAGE DURING WINTER: When storing this product, do not put in rooms that are centrally heated, as this will cause the wood to dry out and possibly shrink and crack. Cool, well-ventilated sheds are the most suitable location.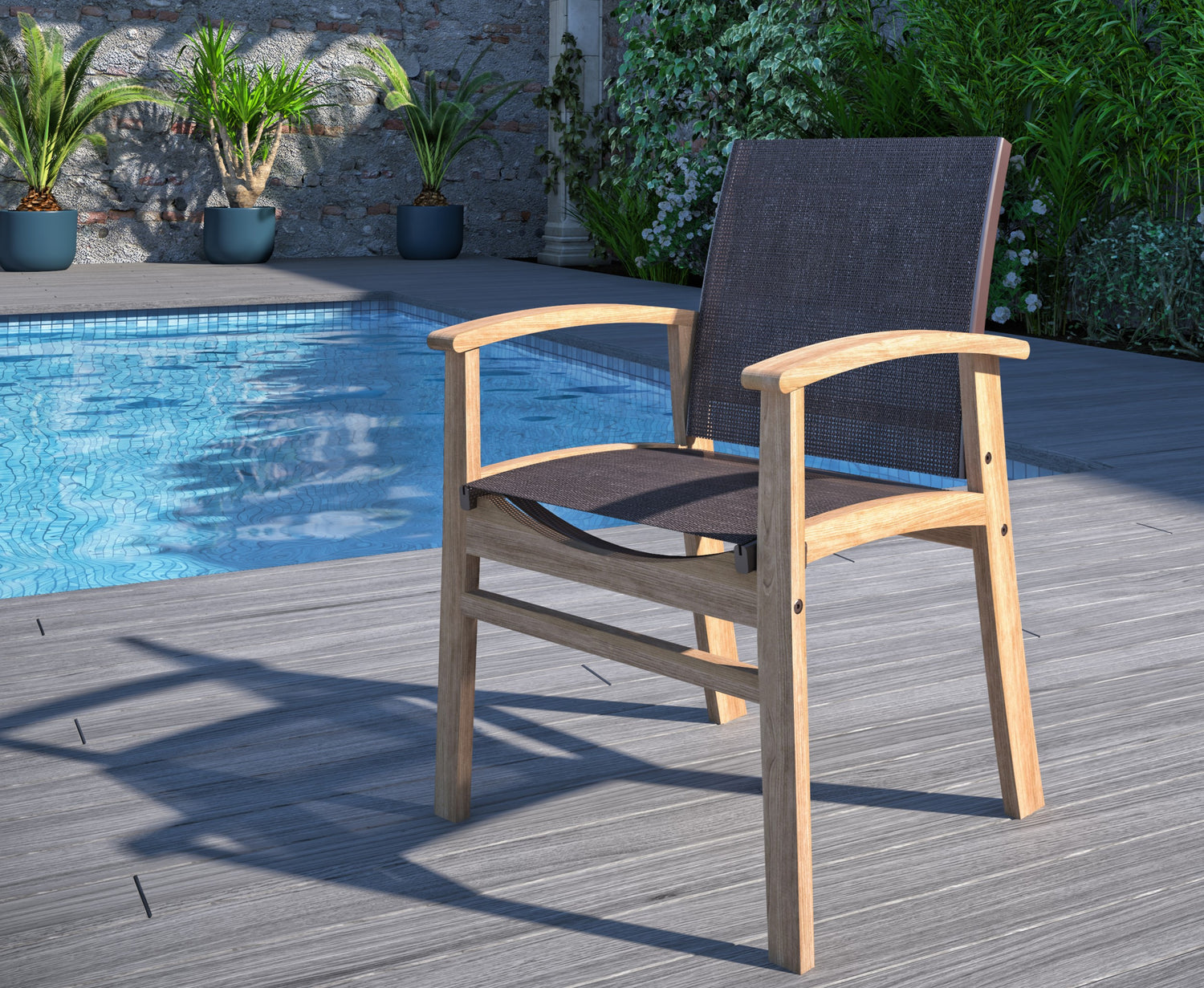 STURDY & DURABLE: Amazonia collection products can be left outside throughout the year and can withstand all types of weather.