or contact us and request a quote
This Kingsbury seating set is ideal for outdoor activities, featuring a timeless with Grey cushion design and 100% FSC certified solid wood construction. It is designed for maximum comfort and durability, perfect for your outdoor space.
Share
View full details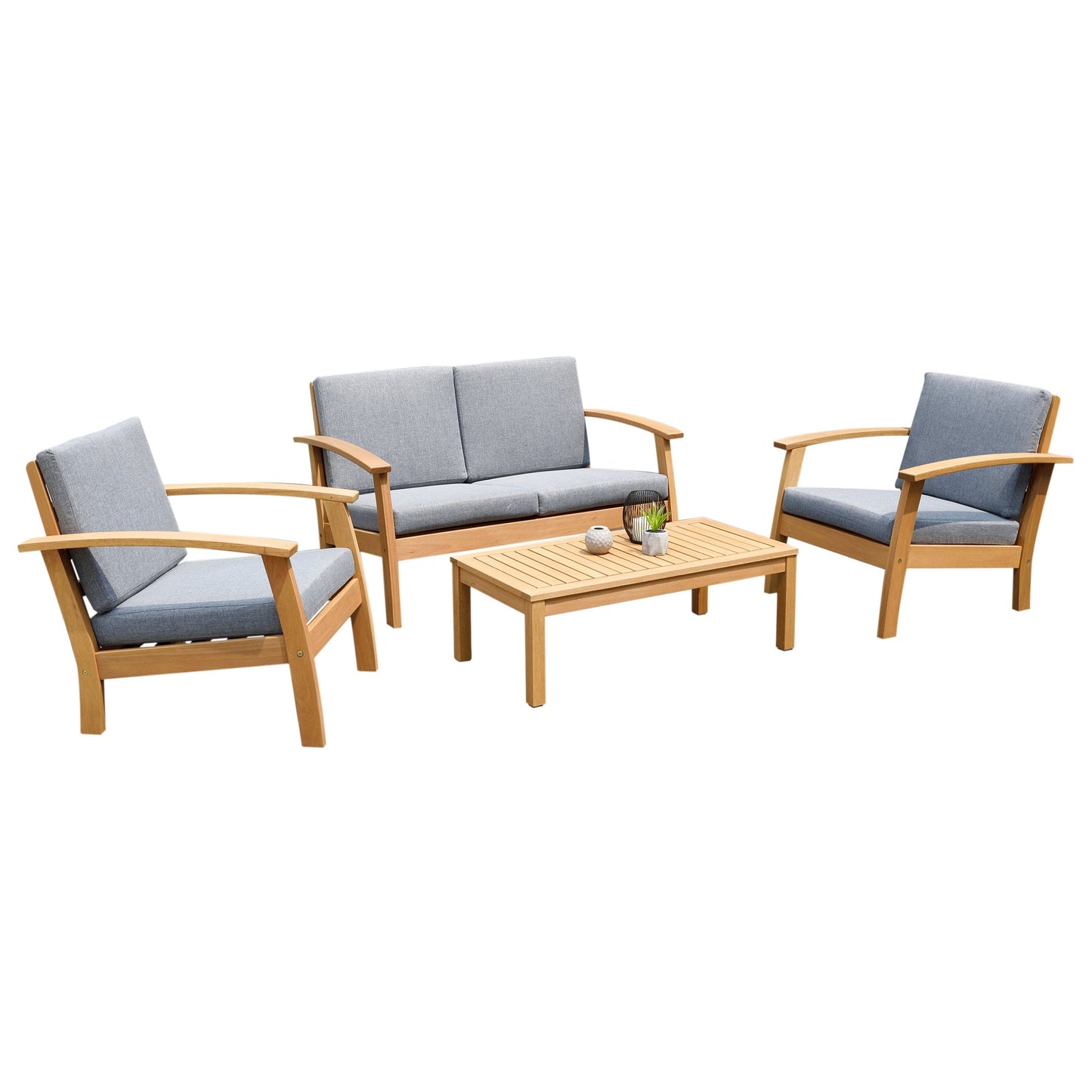 Materials
100% FSC Amazonia only uses 100% FSC Certified Eucalyptus Wood, we believe and stand for forests for all forever. Your purchase helps support forests and ecosystems worldwide.
Specifications
Dimension Sofa:
32L x 50W x 29H
Seat Sofa:
46.6L x 24.6W x 18H.
Armchair:
32L x 28W x 29H
Seat Armchair:
28L x 24.6W x 12H
Coffe Table:
19L x 38W x 13H
4-PIECE SET:
This set includes 2 armchairs, 1 sofa and 1 table. This set will make your outdoors an elegant space to enjoy with family and friends.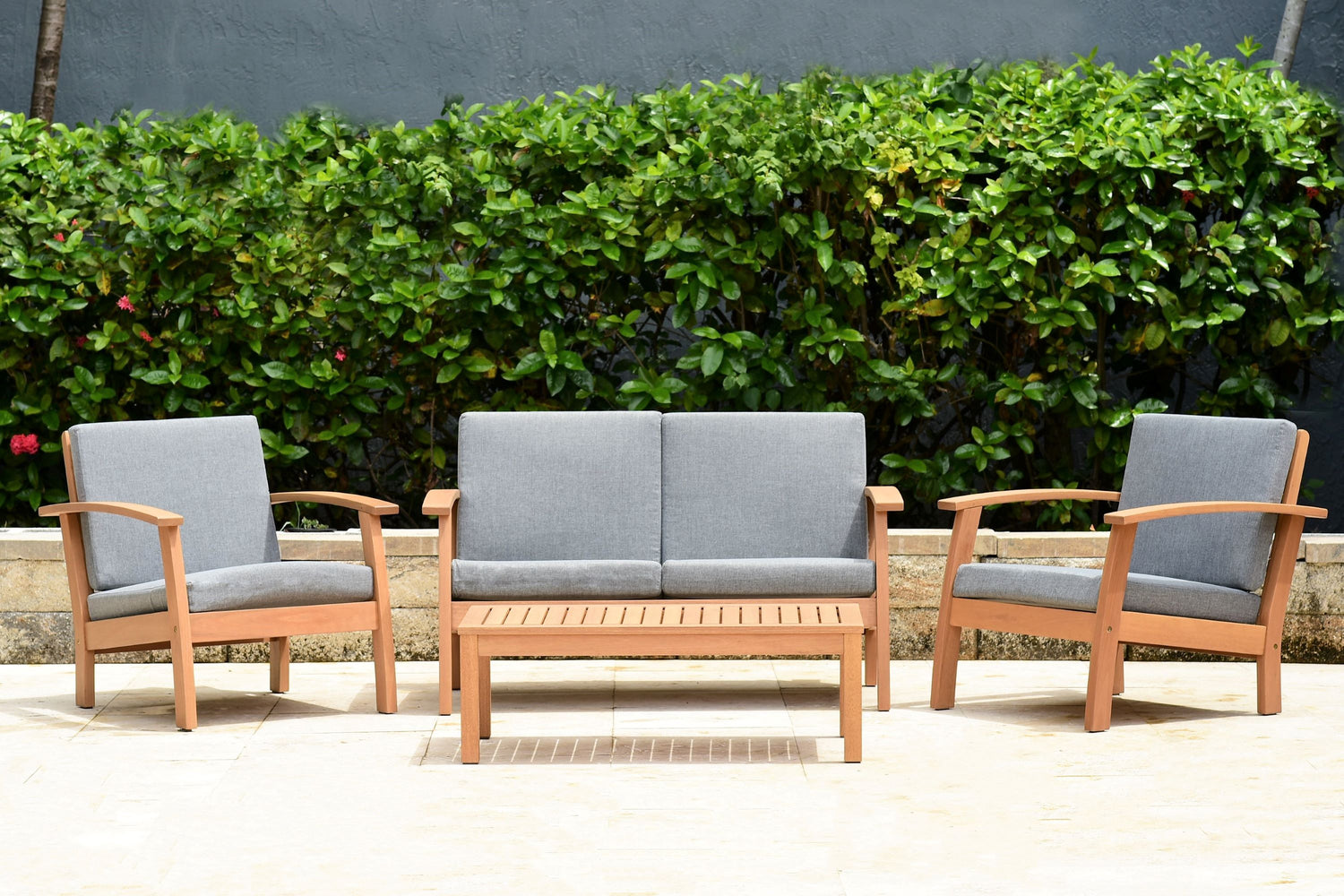 STORAGE DURING WINTER: When storing this product, do not put in rooms that are centrally heated, as this will cause the wood to dry out and possibly shrink and crack. Cool, well-ventilated sheds are the most suitable location.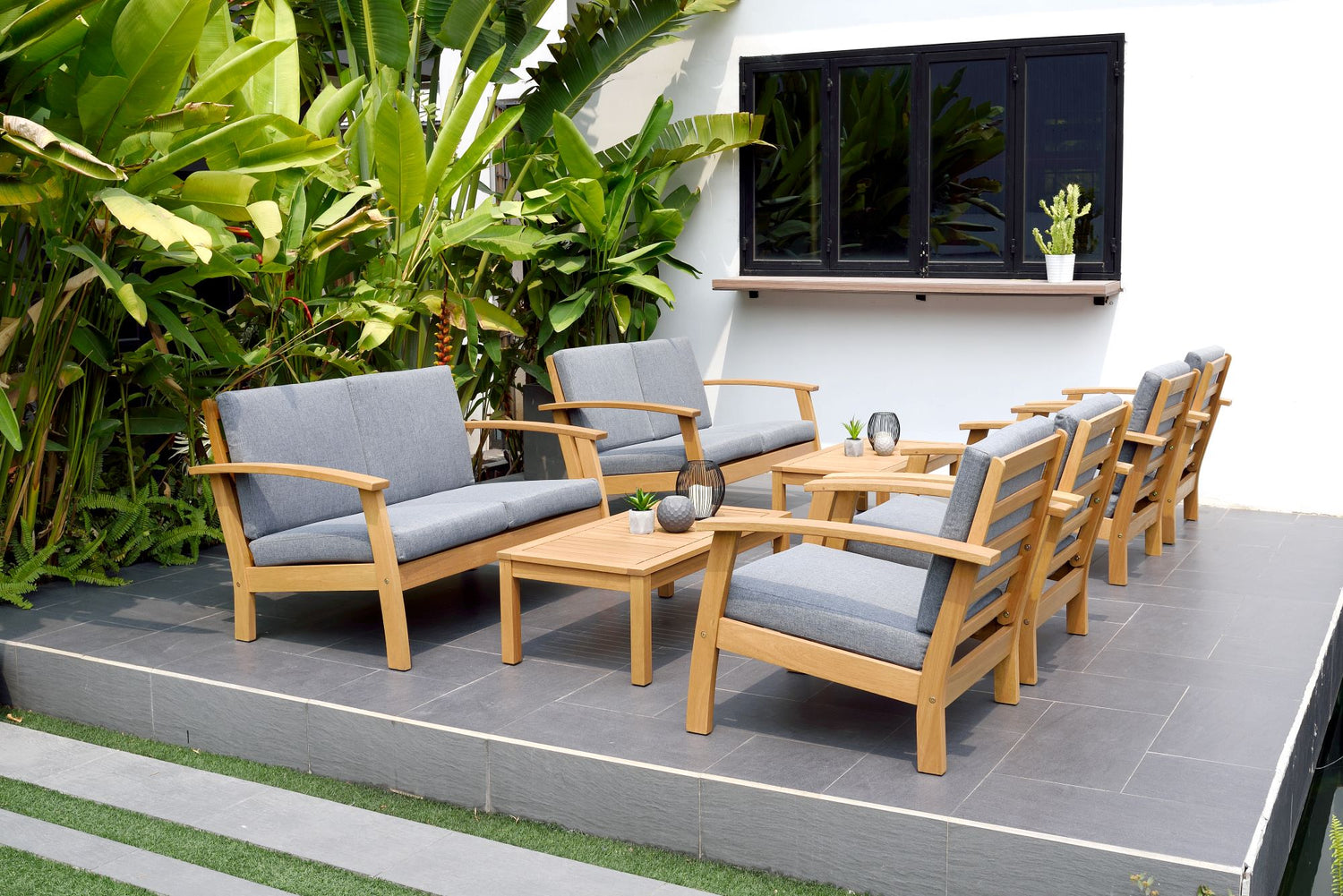 STURDY & DURABLE: Amazonia® collection products can be left outside throughout the year and can withstand all types of weather.