or contact us and request a quote
Extendable Leyland 100% FSC Certified Solid Wood Rectangular Table" is a high-quality rectangular table made of solid wood, sourced from responsibly managed forests, certified by the Forest Stewardship Council (FSC), and with the ability to extend its length if needed.
Share
View full details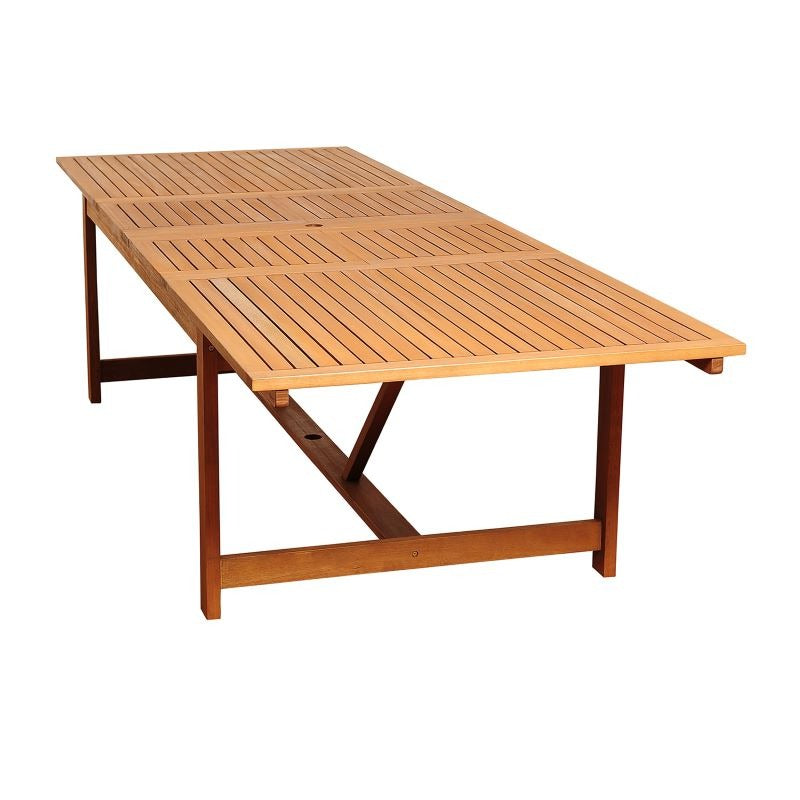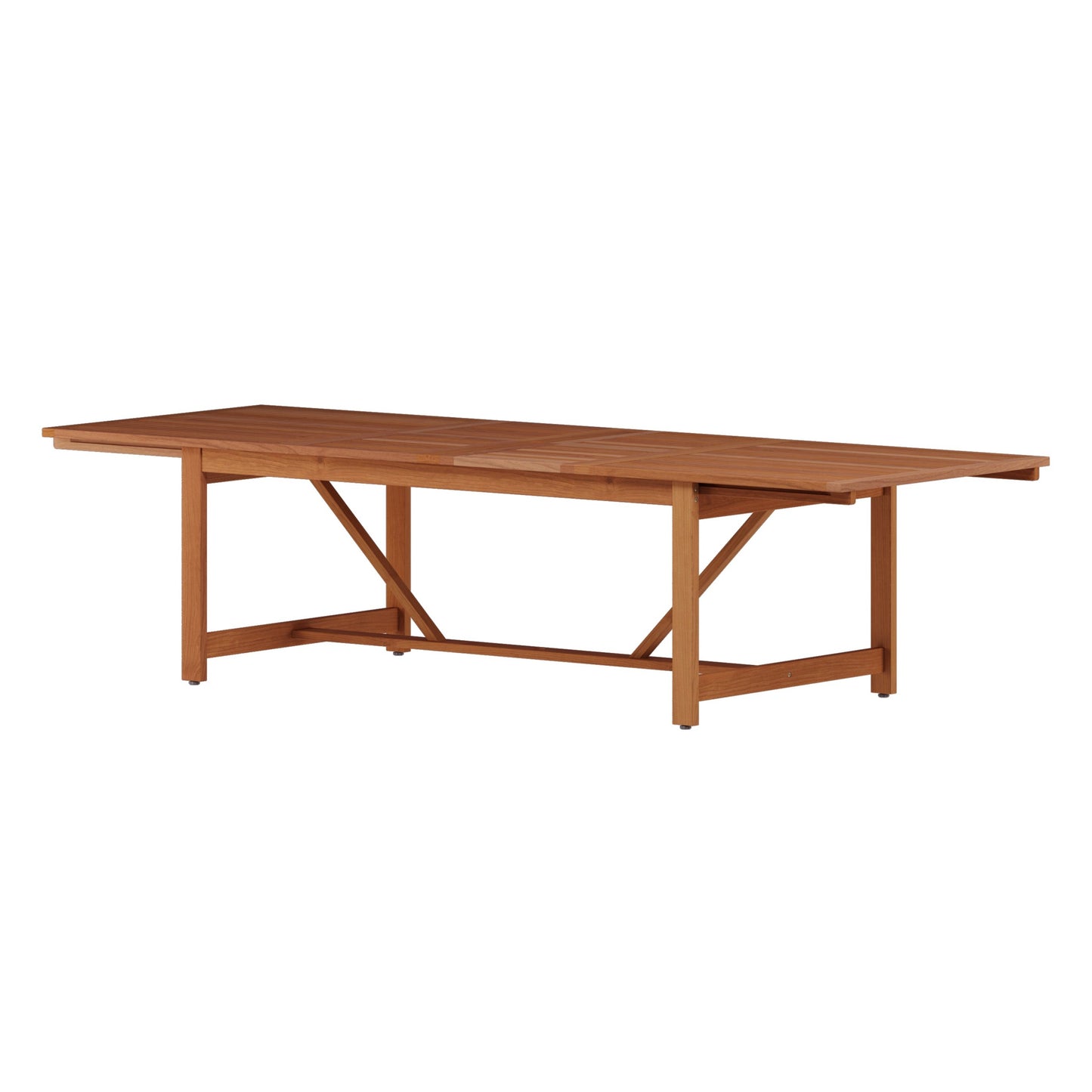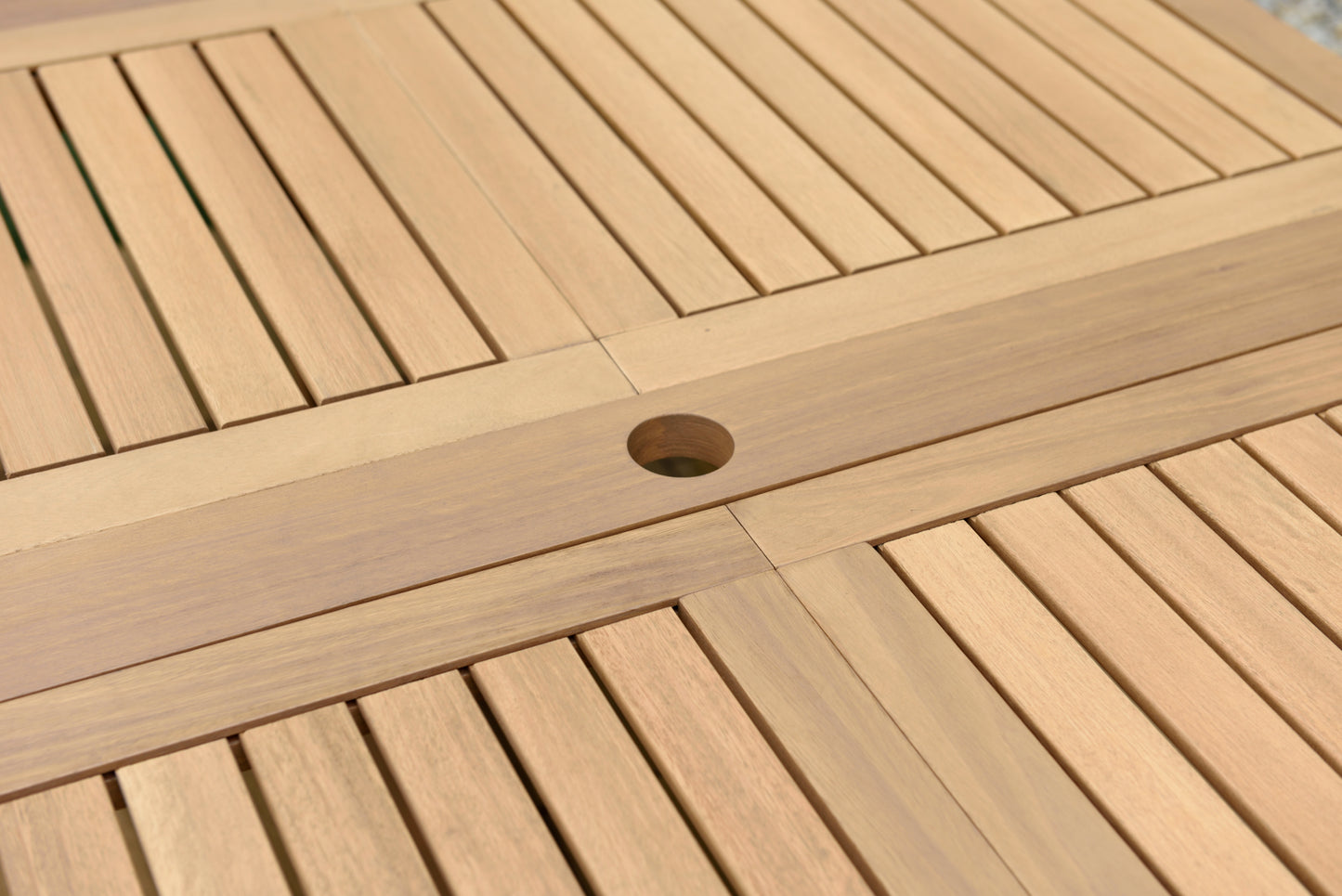 Materials
Table Materials: Made of solid wood 100% FSC certified. All wood is FSC®-certified. Your purchase of this product helps support forests and ecosystems worldwide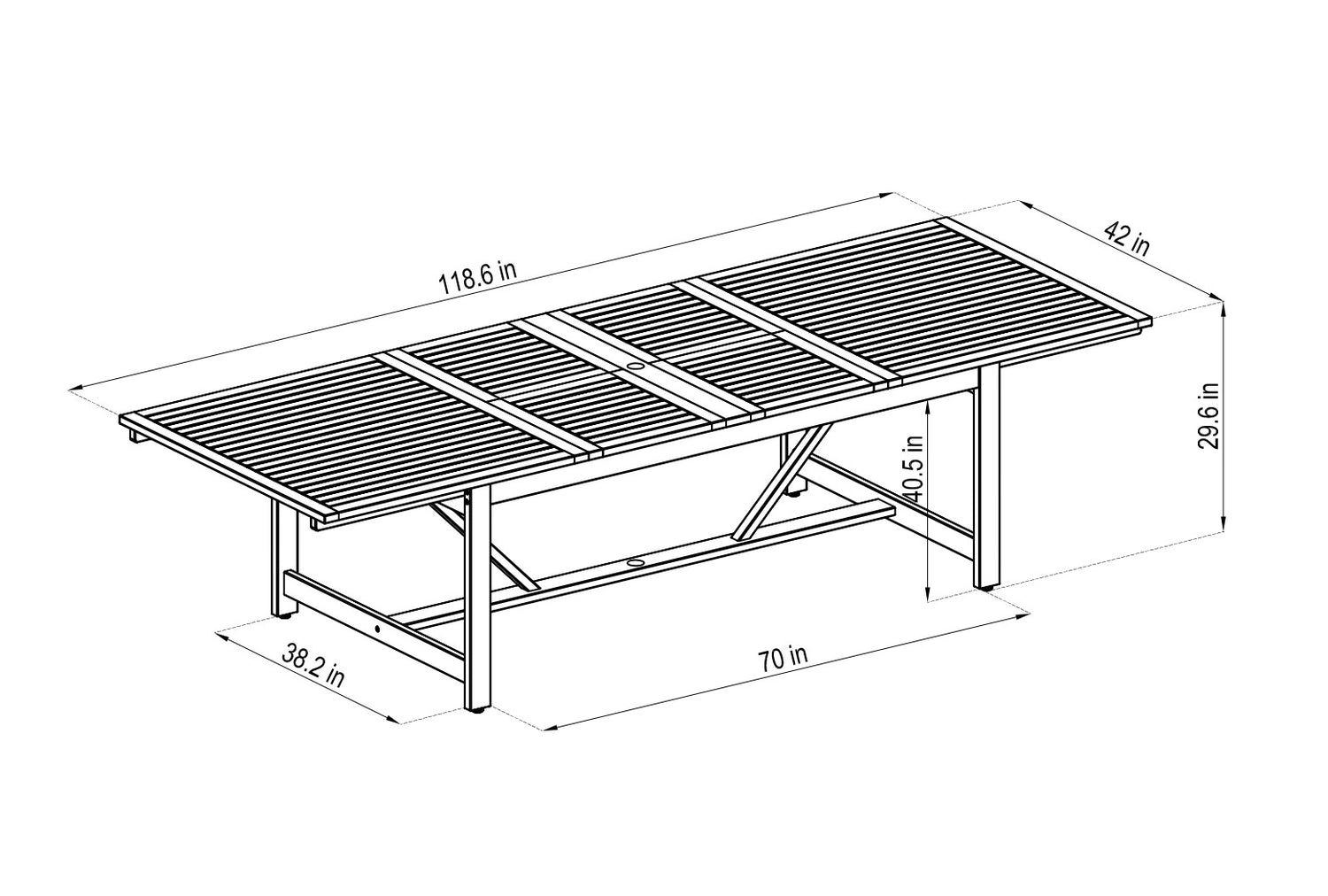 Table Dimensions: 79Lx42Wx30H. Length when extended with one leaf: 98.5". Length when extended with two leaf: 118". Length when closed "79
Umbrella Hole: Table has a 2-inch umbrella hole
Leveling Legs Table: It provides the flexibility to adjust the height of the table to accommodate their specific needs.
Easy Assembly: Manual guide is provided inside the box.
Warranty: 1 Year Limited Manufacturer's Warranty.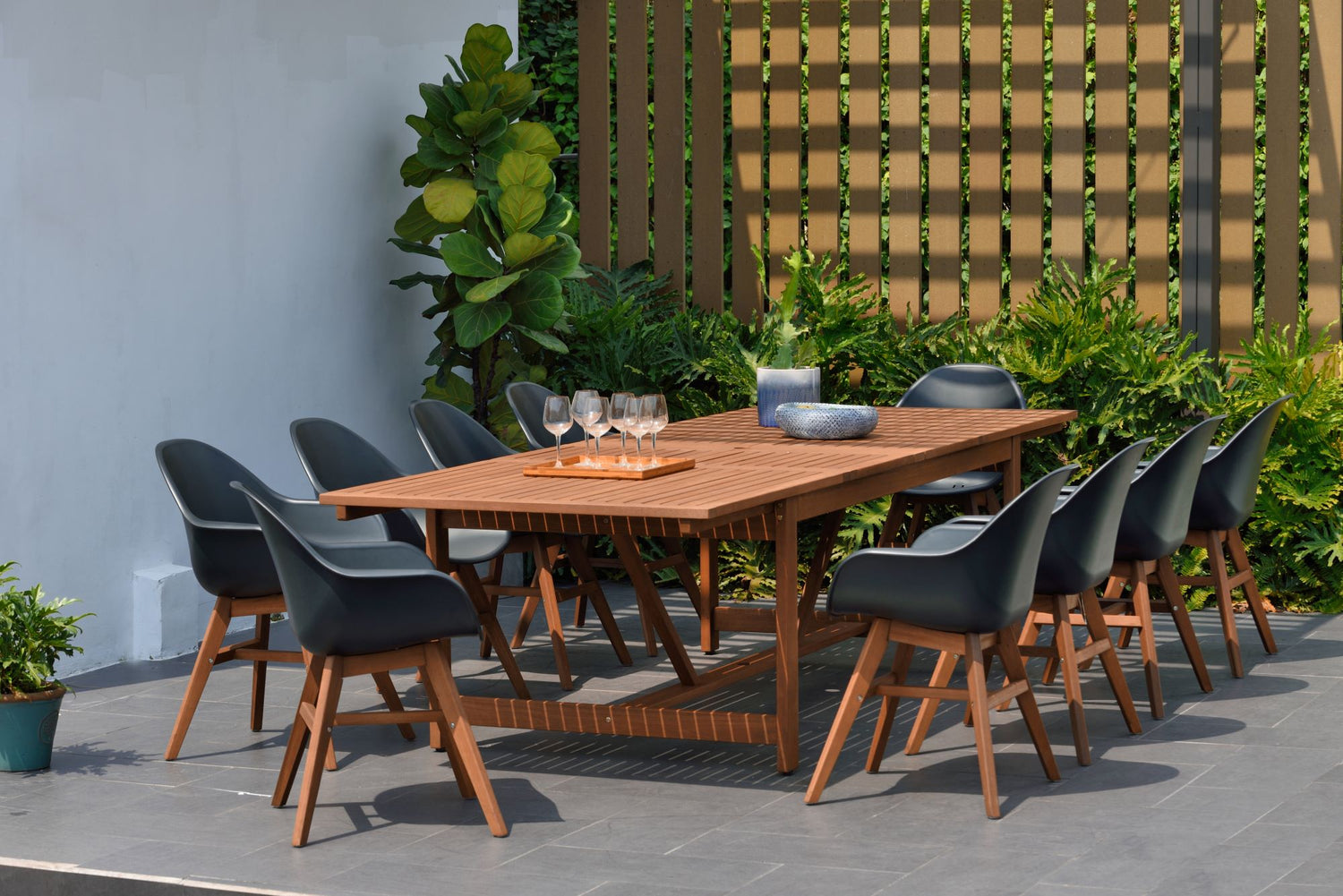 Sturdy and Durable: Amazonia collection products can be left outside throughout the year and can withstand all types of weather.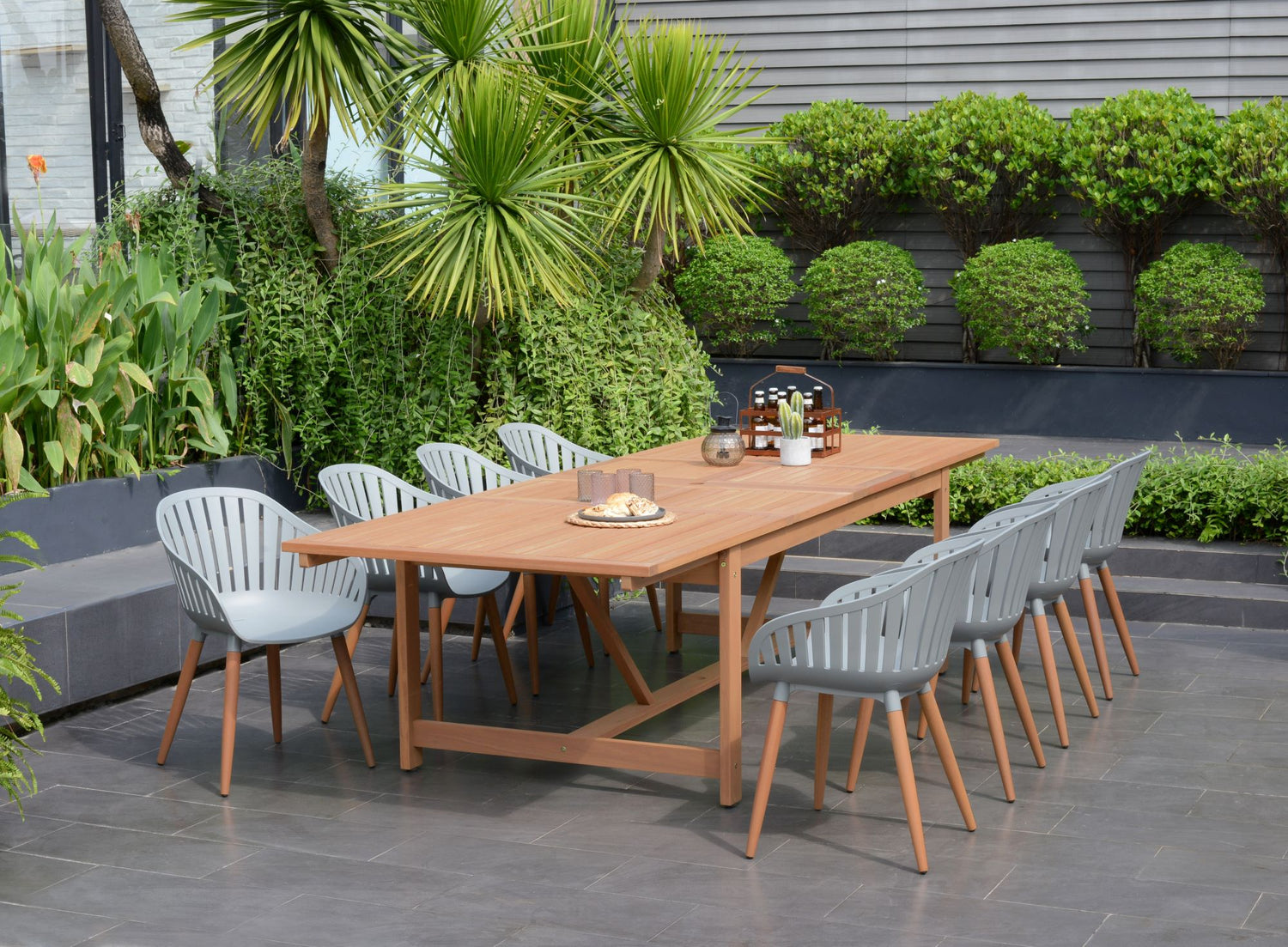 Modern Design: Designed under a contemporary influence this item is durable, lightweight but also sturdy. Its design is timeless and elegant, an excellent product to create a cozy enviroment.