or contact us and request a quote
The Oberon Aluminum & Rope Grey Chair combines classic rope weaving with a modern aluminum frame for a contemporary and stylish outdoor seating solution. The durable aluminum construction and weather-resistant rope make this chair a great choice for any outdoor space.
Share
View full details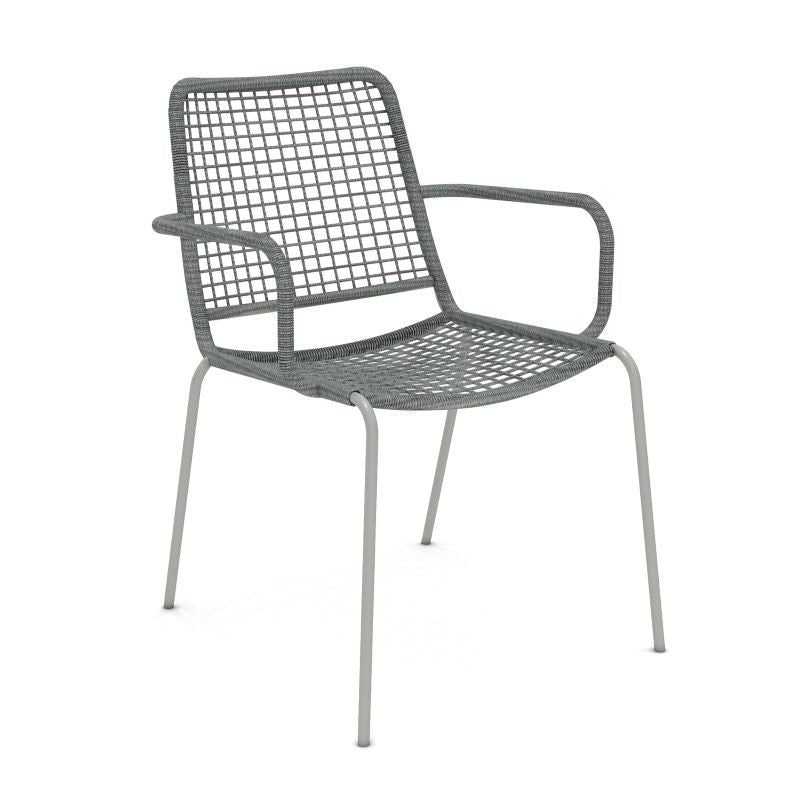 Material
Outdoor patio chairs' frame is made of high-quality steel with a matte finish with a rope seat and back.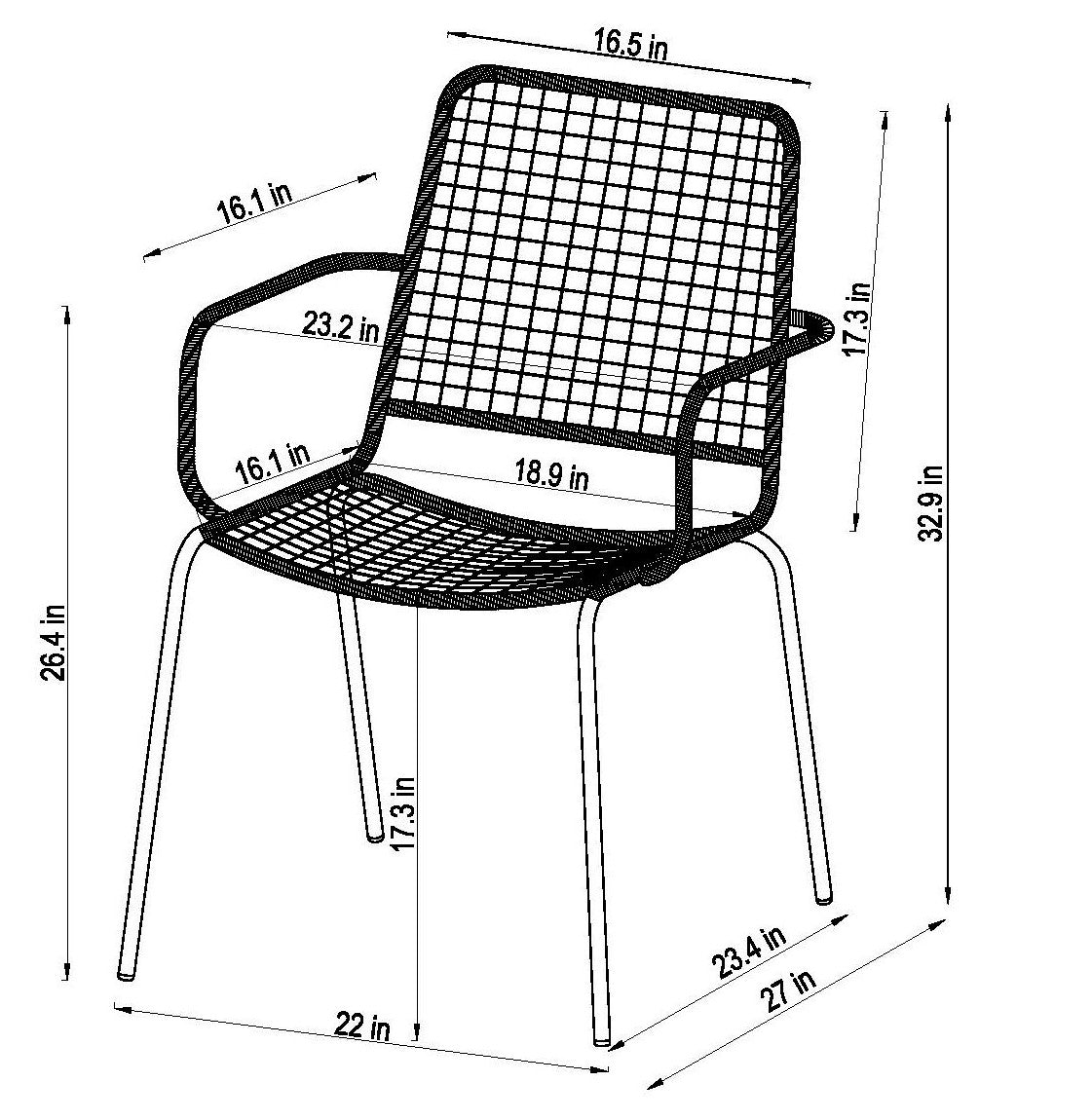 Armchair Dimensions: 27L x 22W x 33H.
Armchair Seat Dimensions: 16L x 19W x 17H.
Warranty: 1 year limited manufactured
FULLY ASSEMBLED Chairs: No Assembly Required
Cushions: High density, quick-drying poly foam cushions provide ultimate relaxation. Simply wash with soap and water.
STACKABLE CHAIRS: Designed under a modern influence these patio chairs are durable, lightweight and stackable. The combination of this outdoor dining chairs are able to give you the best performance under outdoor conditions.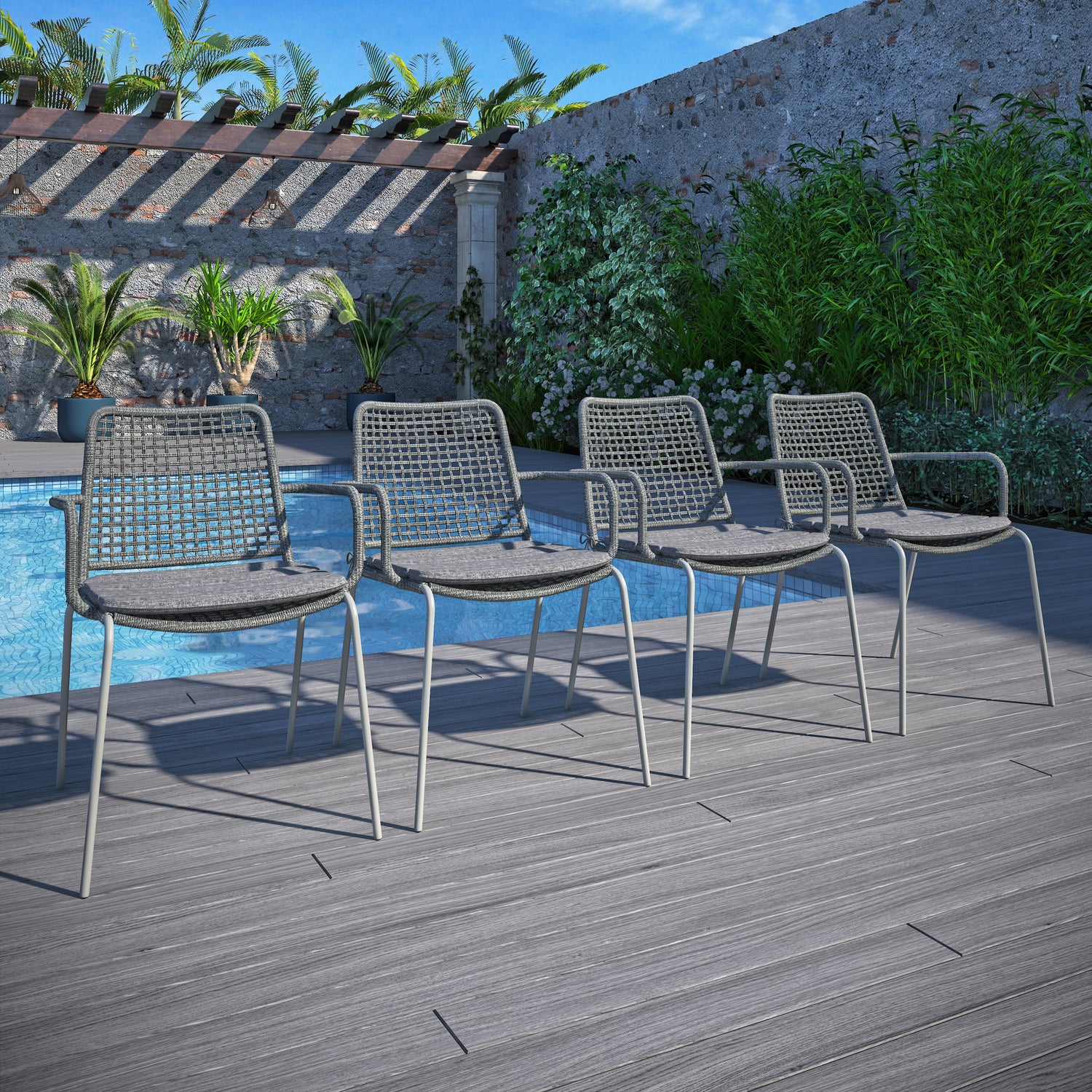 Sturdy & Durable: Amazonia collection products can be left outside throughout the year and can withstand all types of weather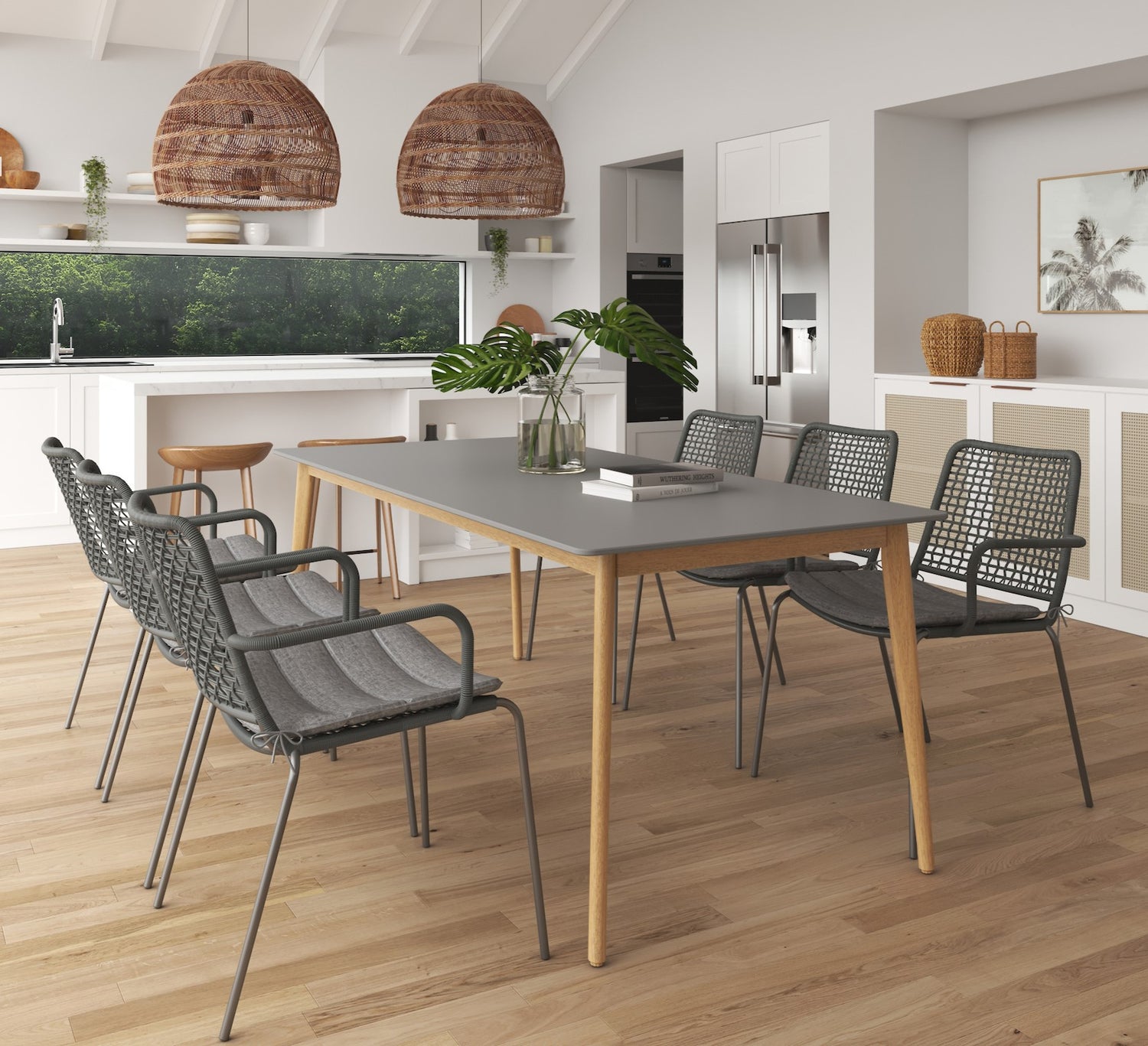 STORAGE DURING WINTER: When storing this product, do not put in rooms that are centrally heated, as this will cause the wood to dry out and possibly shrink and crack. Cool, well-ventilated sheds are the most suitable location.