or contact us and request a quote
The Portnelson Aluminum White Chair is a stylish and modern furniture piece designed for any space. Crafted from aluminum alloy, this chair is incredibly durable yet lightweight, making it perfect for everyday use. With a white finish, this chair will bring a modern touch to any room.
Share
View full details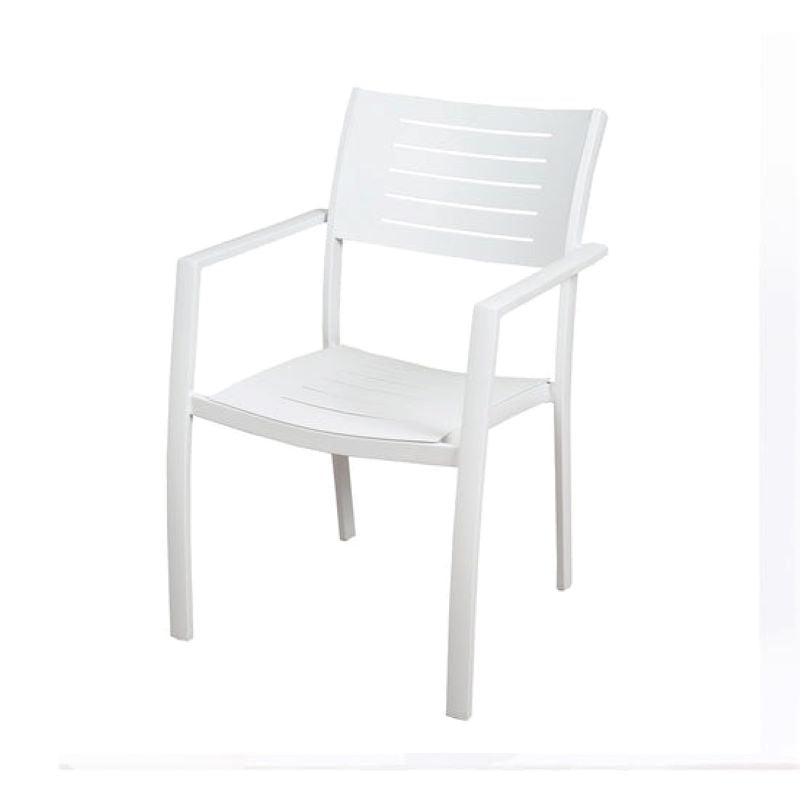 Materials
Chairs Material: Made from the highest quality alloys and are based on a framework of only new aluminum which maintains the original quality of the material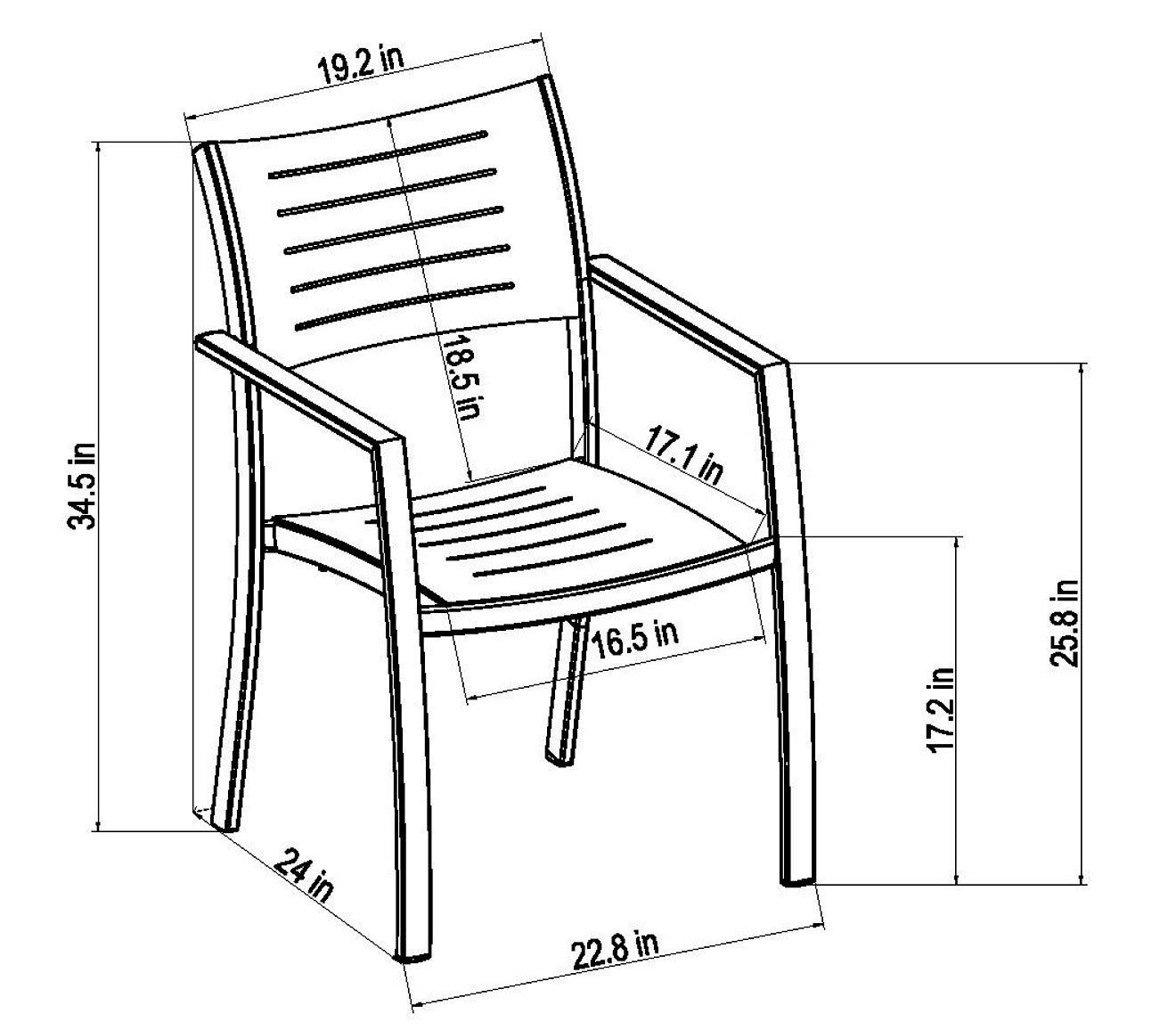 Chair Dimensions: 23Lx24Wx34.5H.
Seating Dimensions: 17L x 16.5W x 18.5H.
Fully Assembled: No Assembly Required
WARRANTY: 1 Year Limited Manufacterer's
Stackable Chairs: Designed under a modern influence these patio chairs are durable, lightweight, and stackable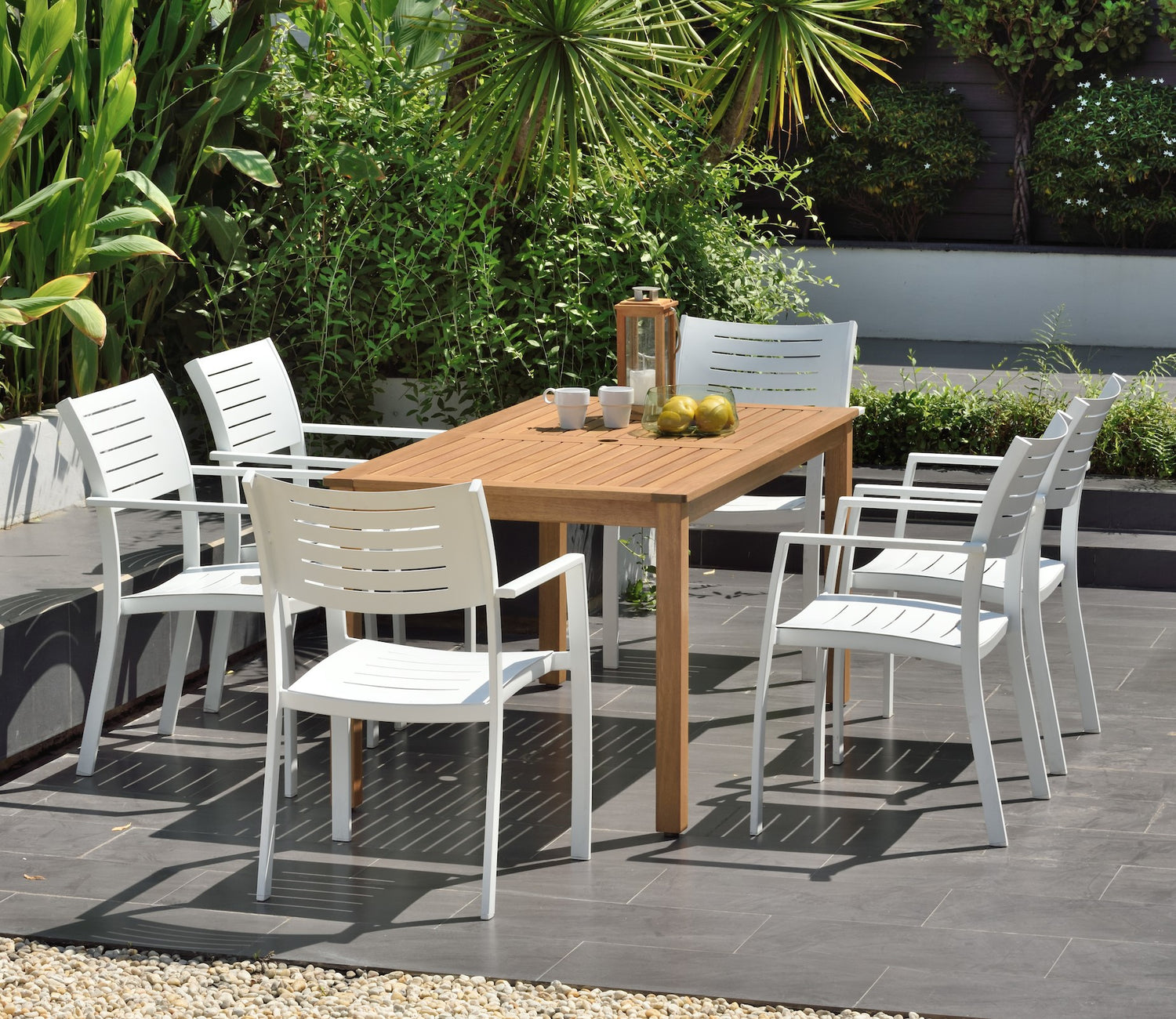 STORAGE DURING WINTER: When storing this product, do not put in rooms that are centrally heated, as this will cause the wood to dry out and possibly shrink and crack. Cool, well-ventilated sheds are the most suitable location.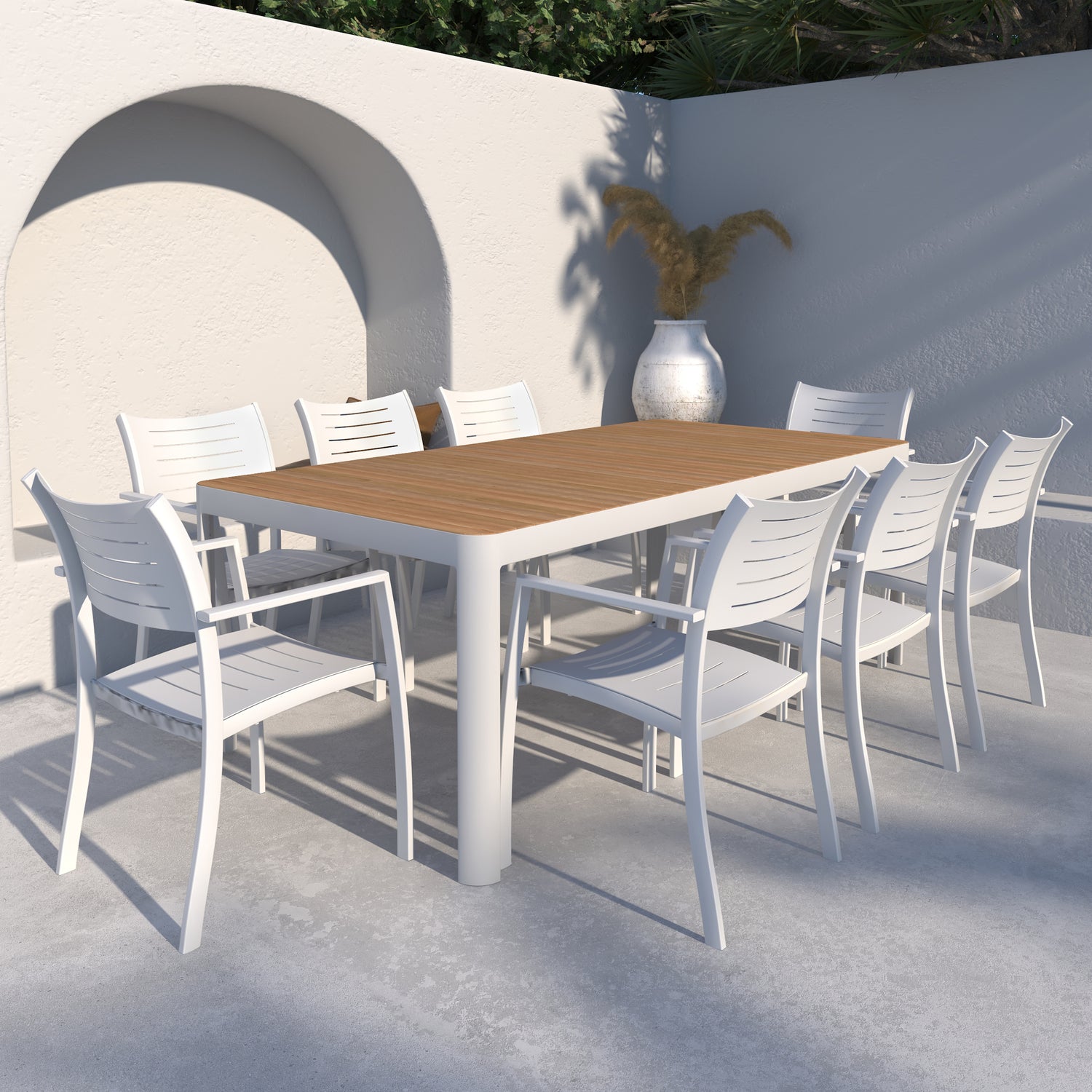 Sturdy & Durable: Amazonia collection products can be left outside throughout the year and can withstand all types of weather.