or contact us and request a quote
The Bari Aluminum and Wicker Dining Armchair has an interesting modern design combining aluminum and wicker materials for a stylish and durable seating solution. The wicker used in this chair is lightweight and weatherproof, providing you with a relaxing outdoor lounge chair perfect for both indoor and outdoor use. Enjoy the convenience of the sleek modern design, while also benefiting from the strength of the aluminum frame, and the comfort of the wicker back rest.
Share
View full details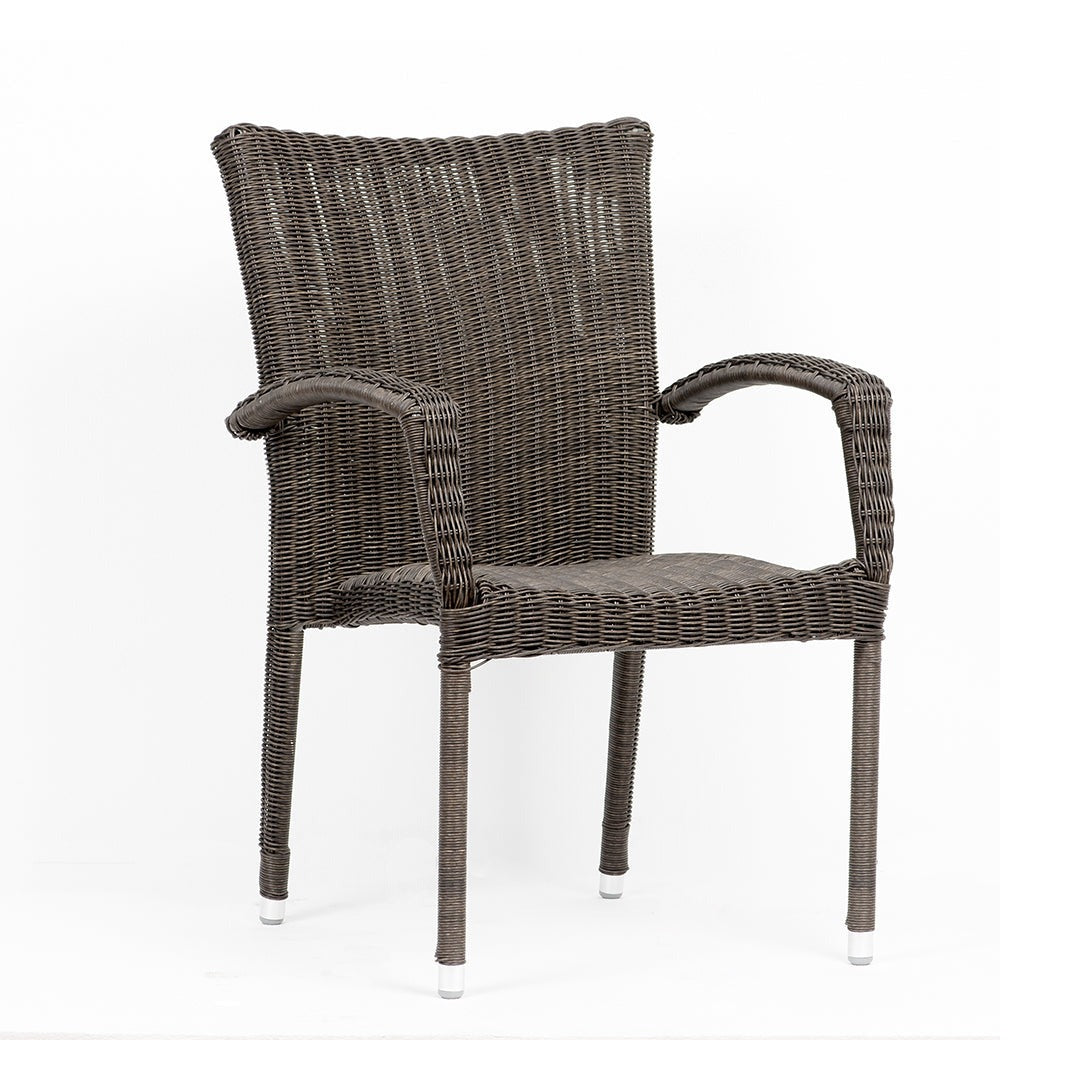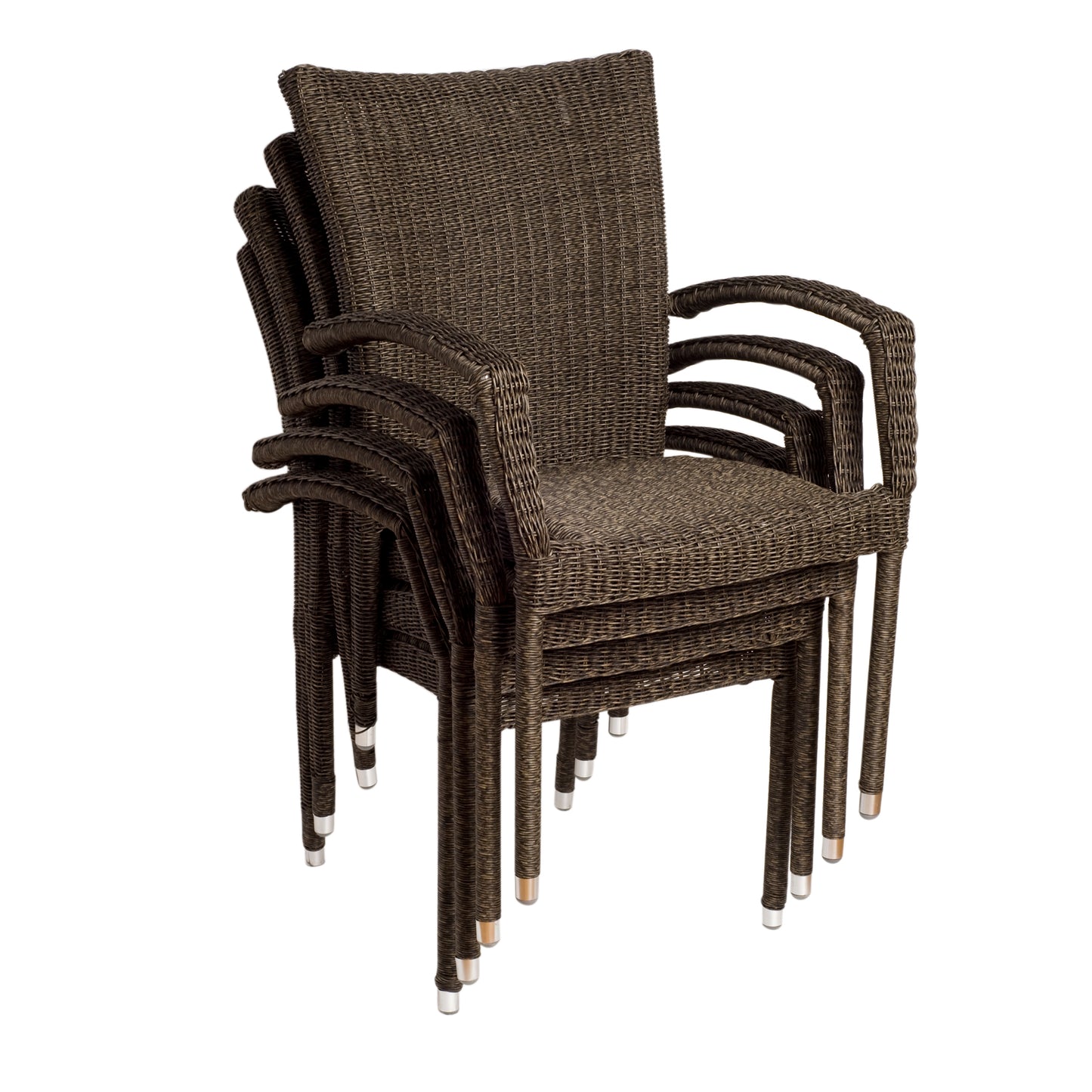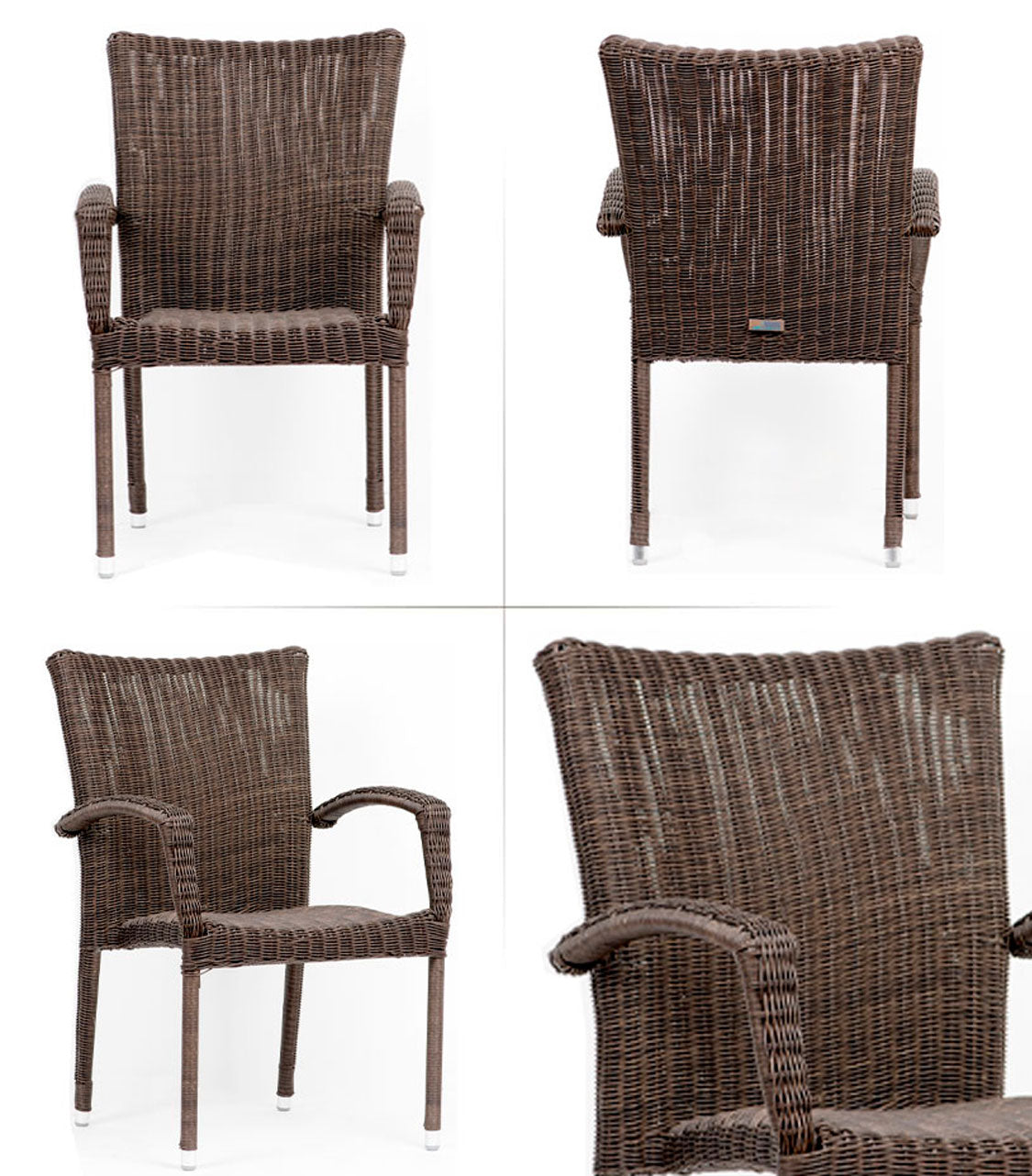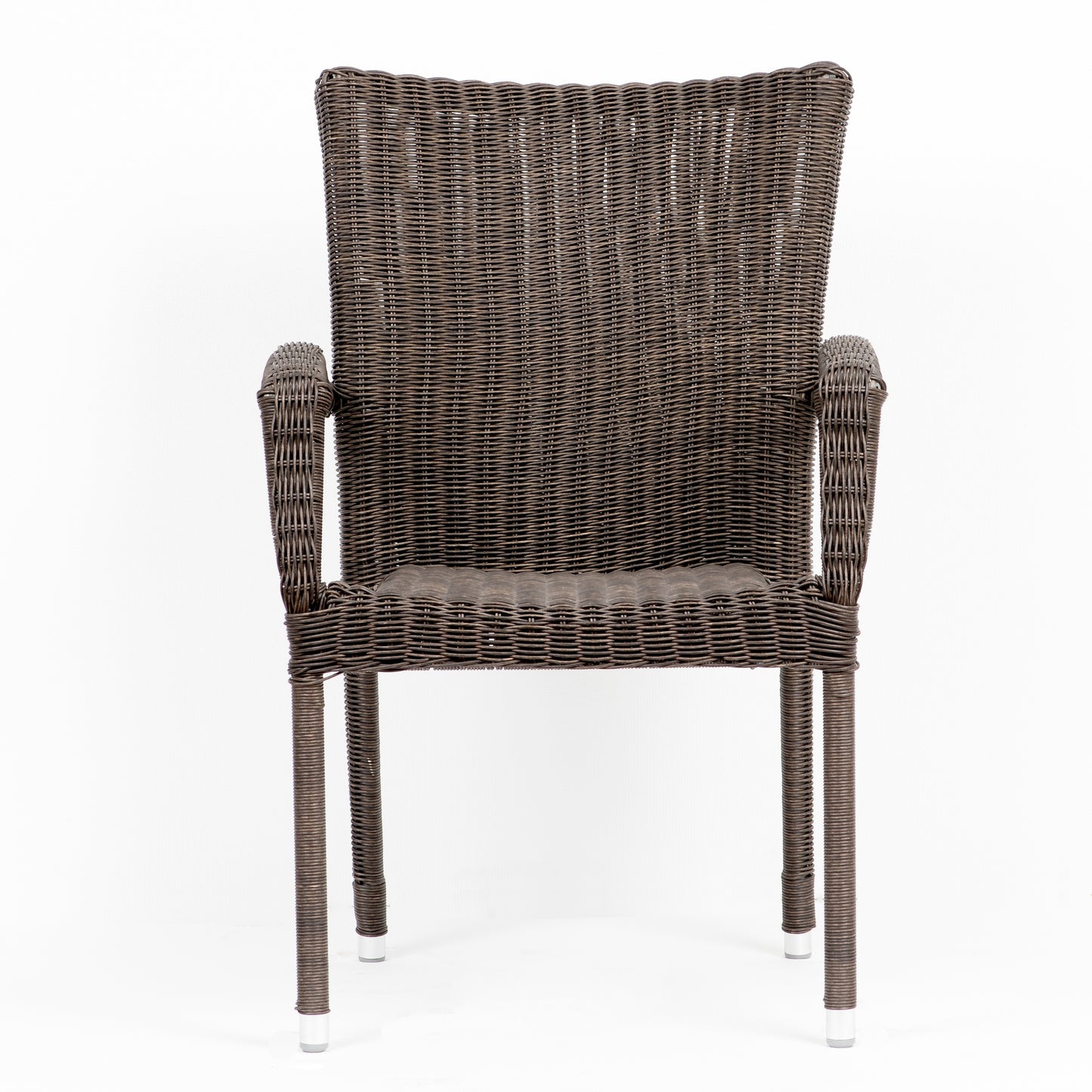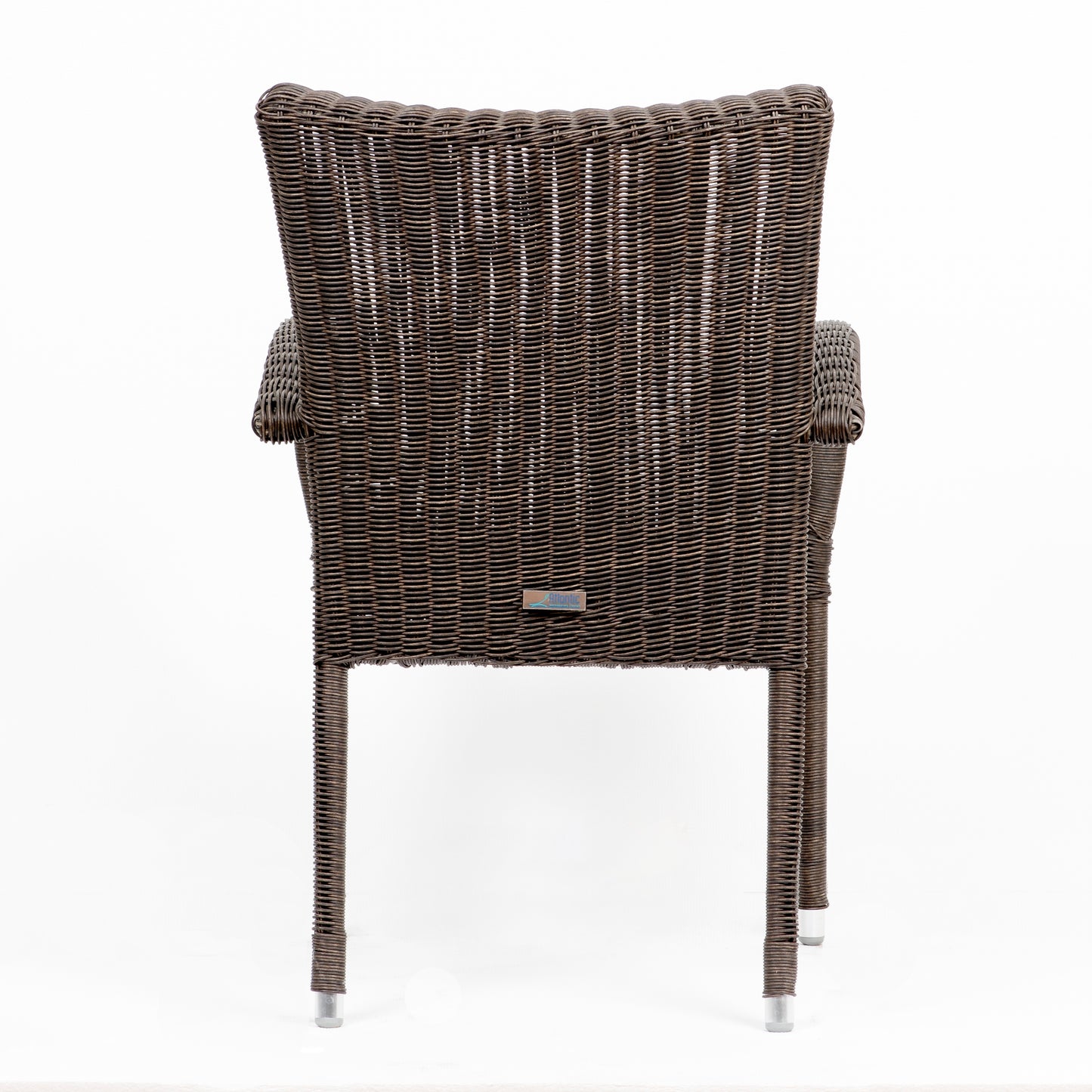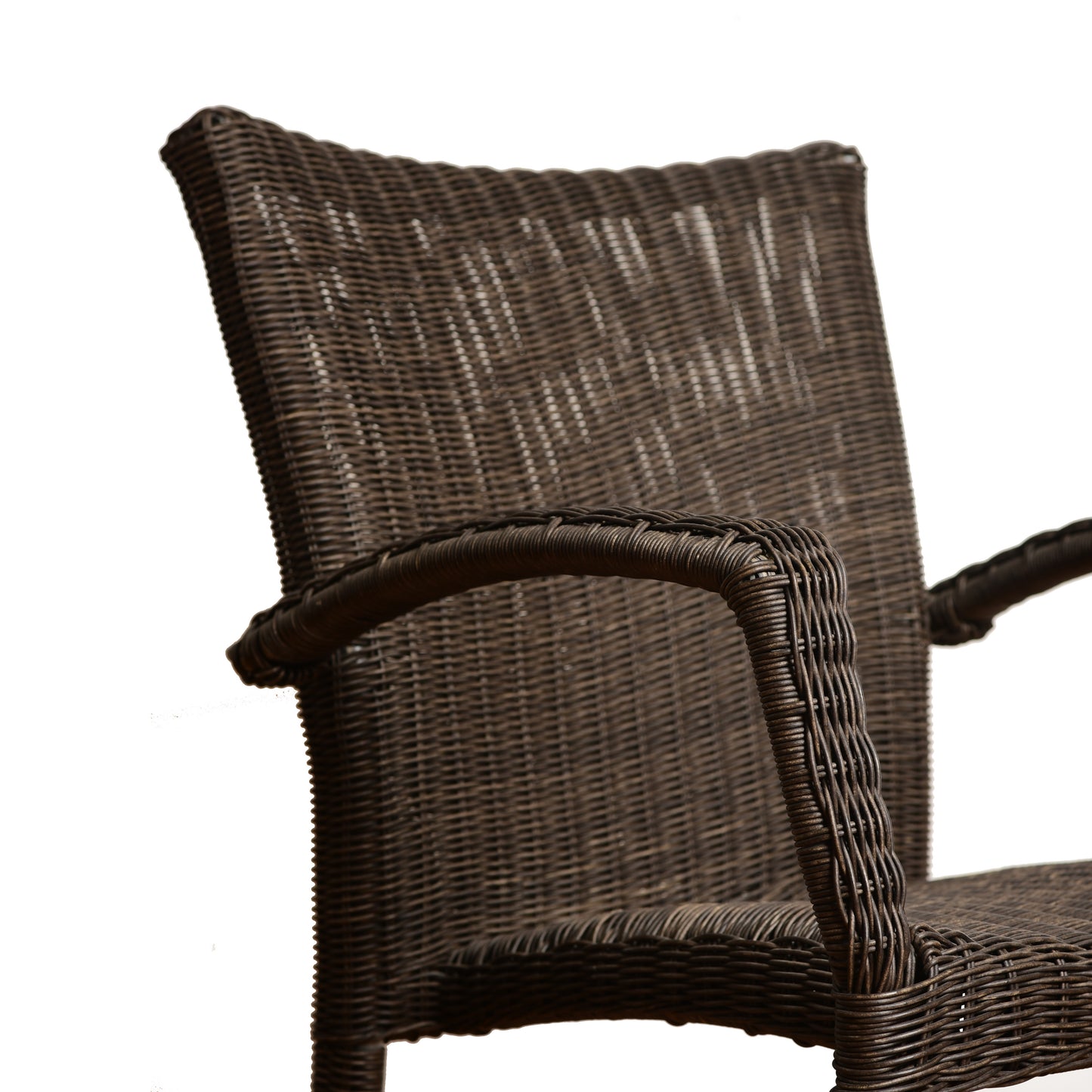 Materials:
Made of lovely round wicker accents that encompass the backrest and armrests with a stunning and breezy look, giving this a unique style that is perfect for any outdoor space. The handmade details of this wicker allow this set to blend seamlessly with your decor.
Specifications
Dimensions:
24.5L x 23W x 35H. Seat Dimensions: 19L x 16W x 20H.
Fully Assembled:
No Assembly Required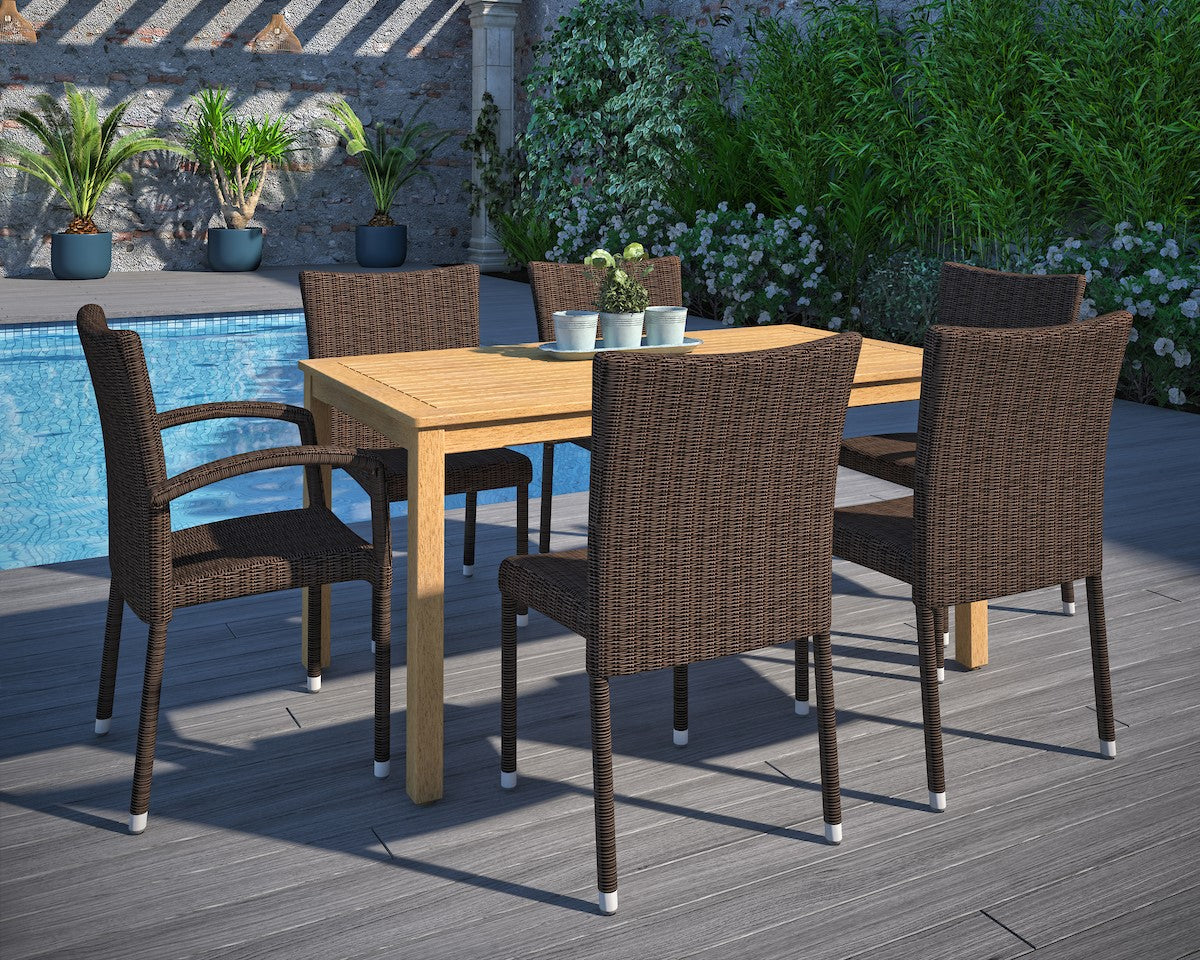 Stackable Chairs Designed under a modern influence these patio chairs are durable, lightweight, and stackable
Chairs Made from the highest quality alloys and are based on a framework of only new aluminum which maintains the original quality of the material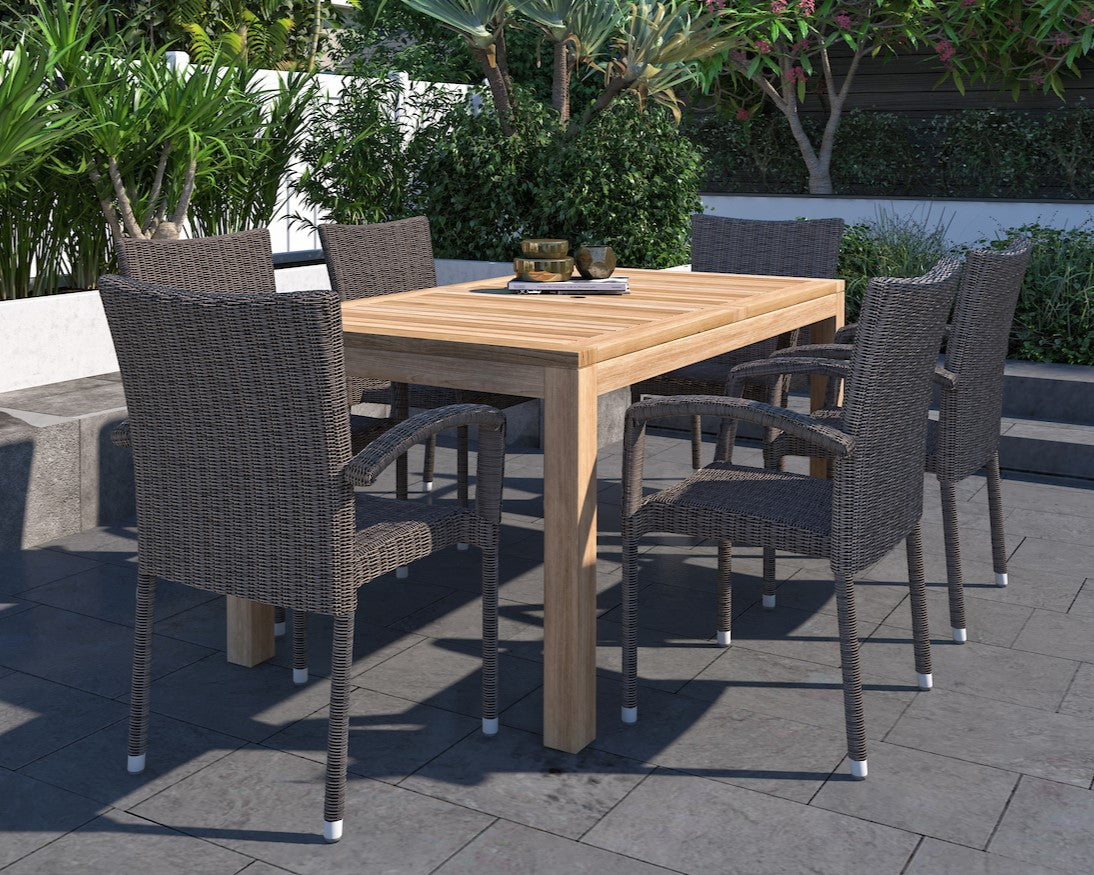 Sturdy & Durable Amazonia collection products can be left outside throughout the year and can withstand all types of weather.