or contact us and request a quote
Make your outdoor living space complete with this 5-piece seating set. Made from aluminum and wicker, it includes a sofa, 2 armchairs, and 2 ottomans with comfy cushions. The weather-resistant construction and elevated design are perfect for creating a sophisticated outdoor lounge.
Share
View full details
Materials
HIGH-QUALITY WICKER This set feature lovely wicker accents with a stunning and breezy look, giving this a unique style that is perfect for any outdoor space. The handmade details of this wicker allow this set to blend seamlessly with your decor.
Specifications
Dimensions:
Sofa: 81L x 29W x 26H. Armchair: 29L x 35W x 26H. Coffee Table: 25L x 25W x 12.5H. Armchair Seat 25L x 23.4W x 13H. Sofa Seat 71.2L x 23.4W x 13H.
CUSHIONS
With zippers (removable cover, easy to clean), polyester, waterproof.
5 PIECE SET
This set will make your outdoors an elegant space to enjoy with family and friends.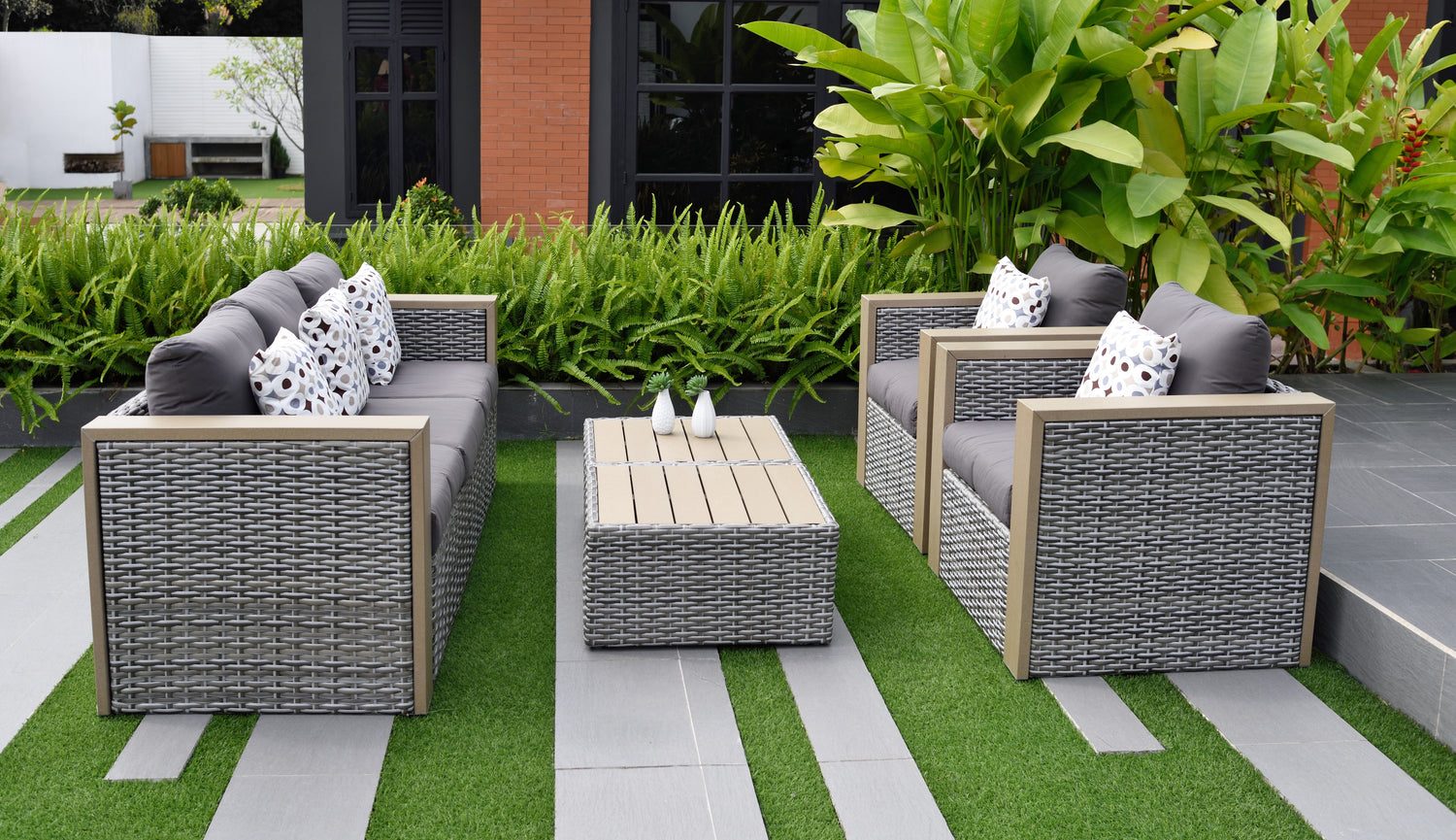 STURDY & DURABLE Amazonia® collection products can be left outside throughout the year and can withstand all types of weather.
STORAGE DURING WINTER When storing this product, do not put in rooms that are centrally heated, as this will cause the wood to dry out and possibly shrink and crack. Cool, well-ventilated sheds are the most suitable location.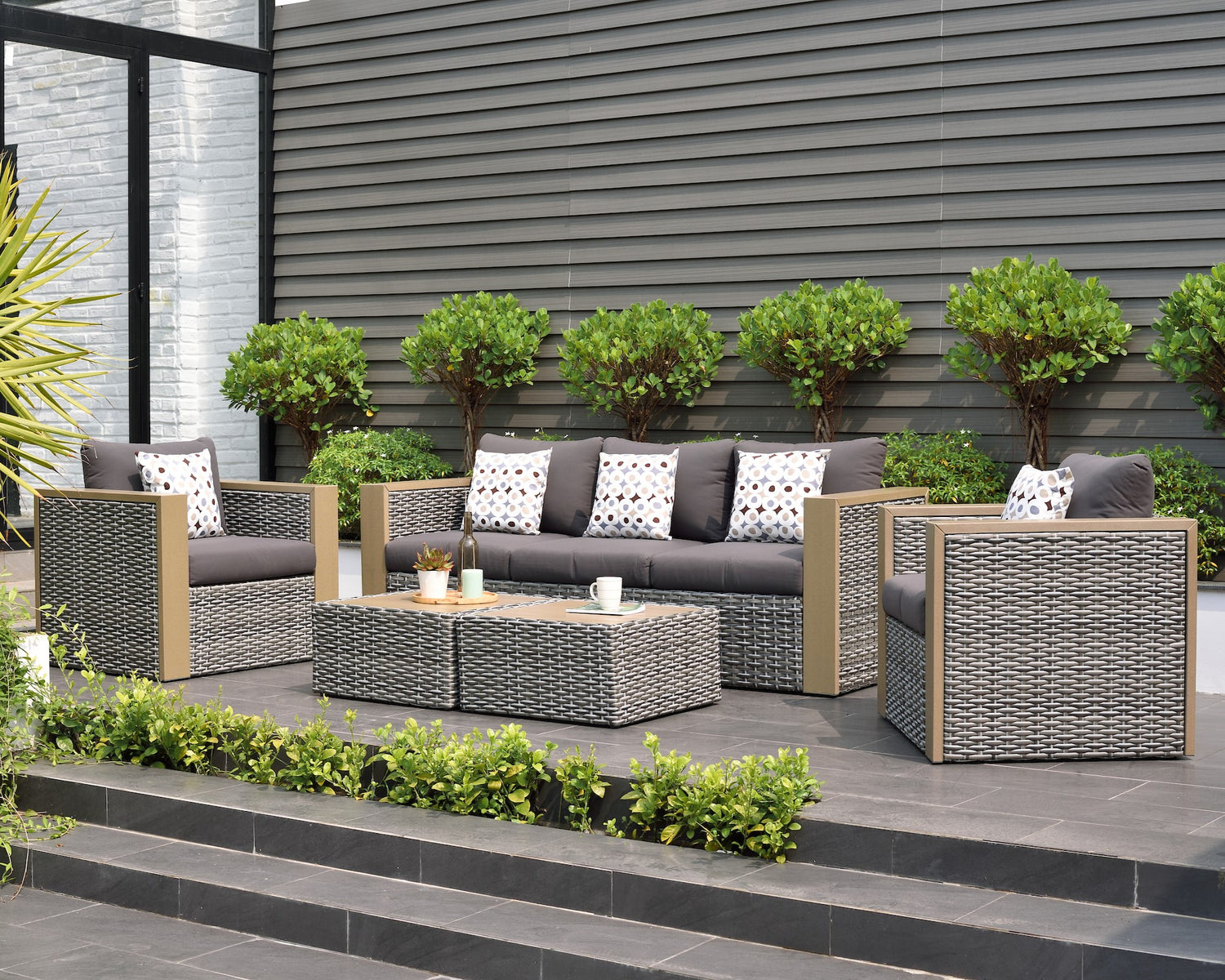 Please do not oil your new furniture immediately. We recommend waiting until the end of the first season before you clean the furniture, subsequently applying a thin layer of oil. This process should be repeated annually with Amazonia's Hardwood Sealer Oil, shortly before the furniture is brought out to the garden for the summer