or contact us and request a quote
This 4 piece seating set is the perfect addition to your outdoor patio or deck. Made of solid hardwood and equipped with a durable and comfortable sling, it's sure to provide a relaxing outdoor experience. Plus, with its contemporary style and weather resistant construction, it looks great in all seasons.
Share
View full details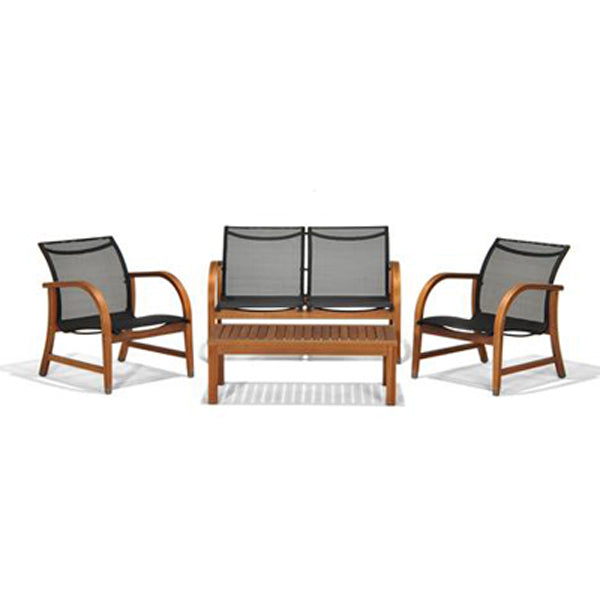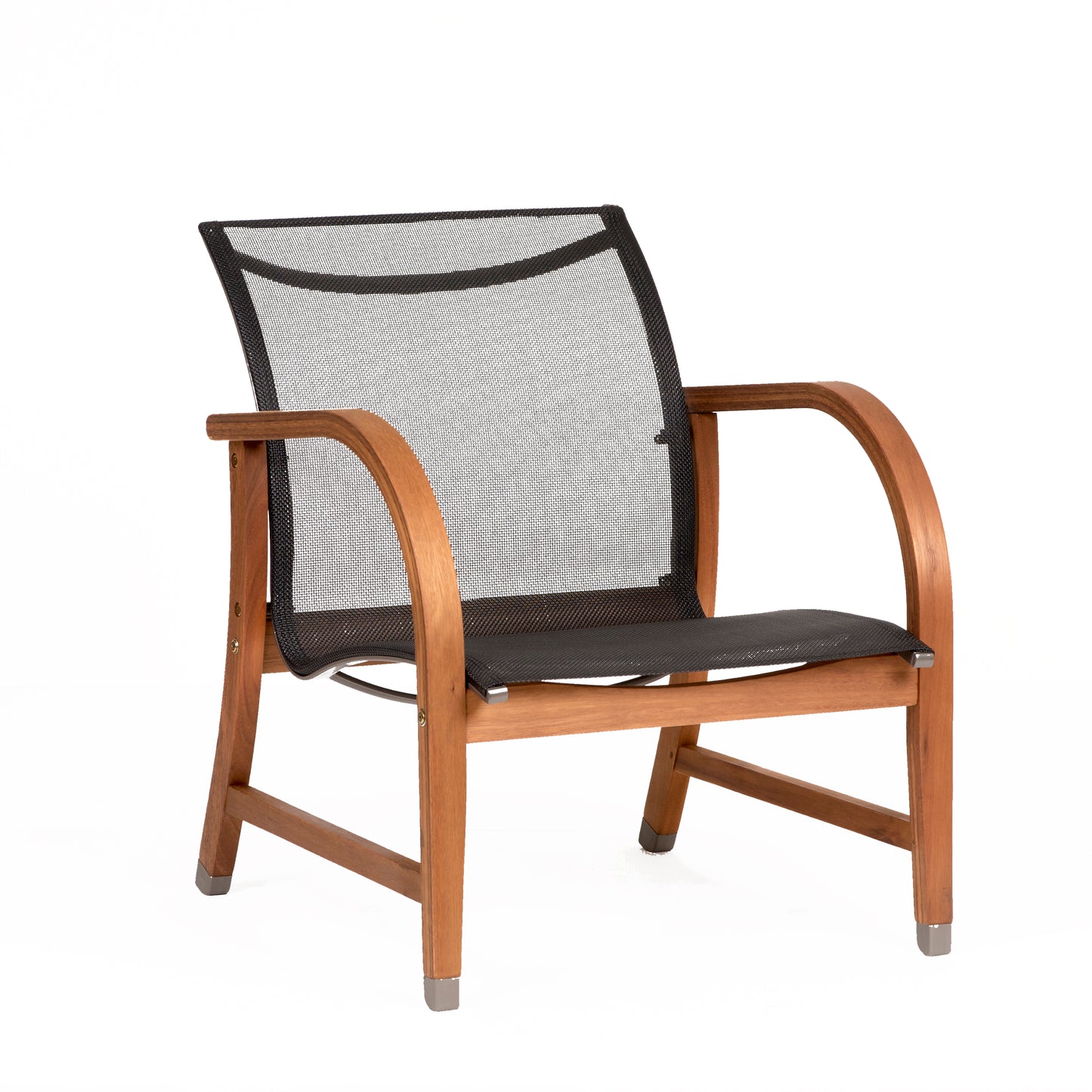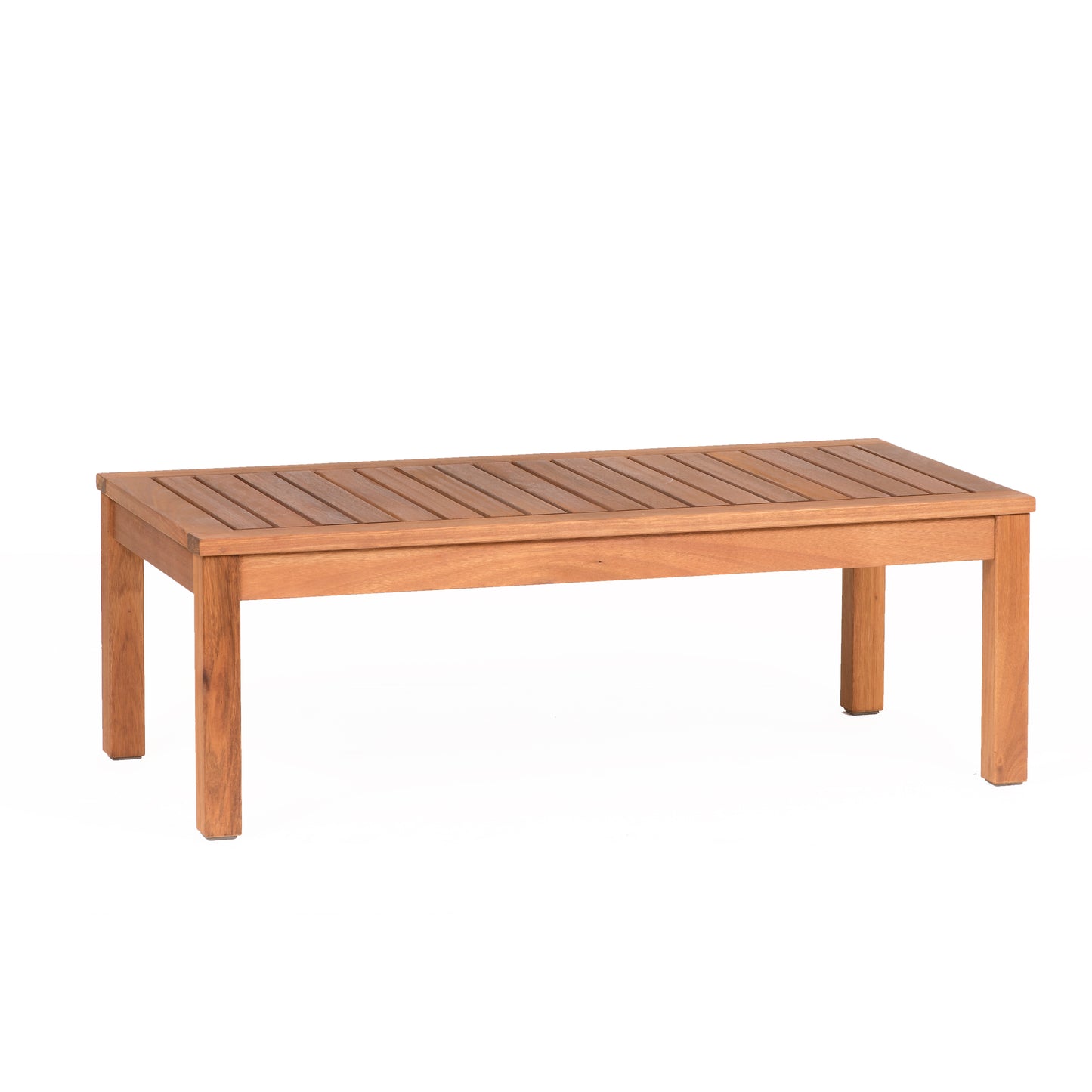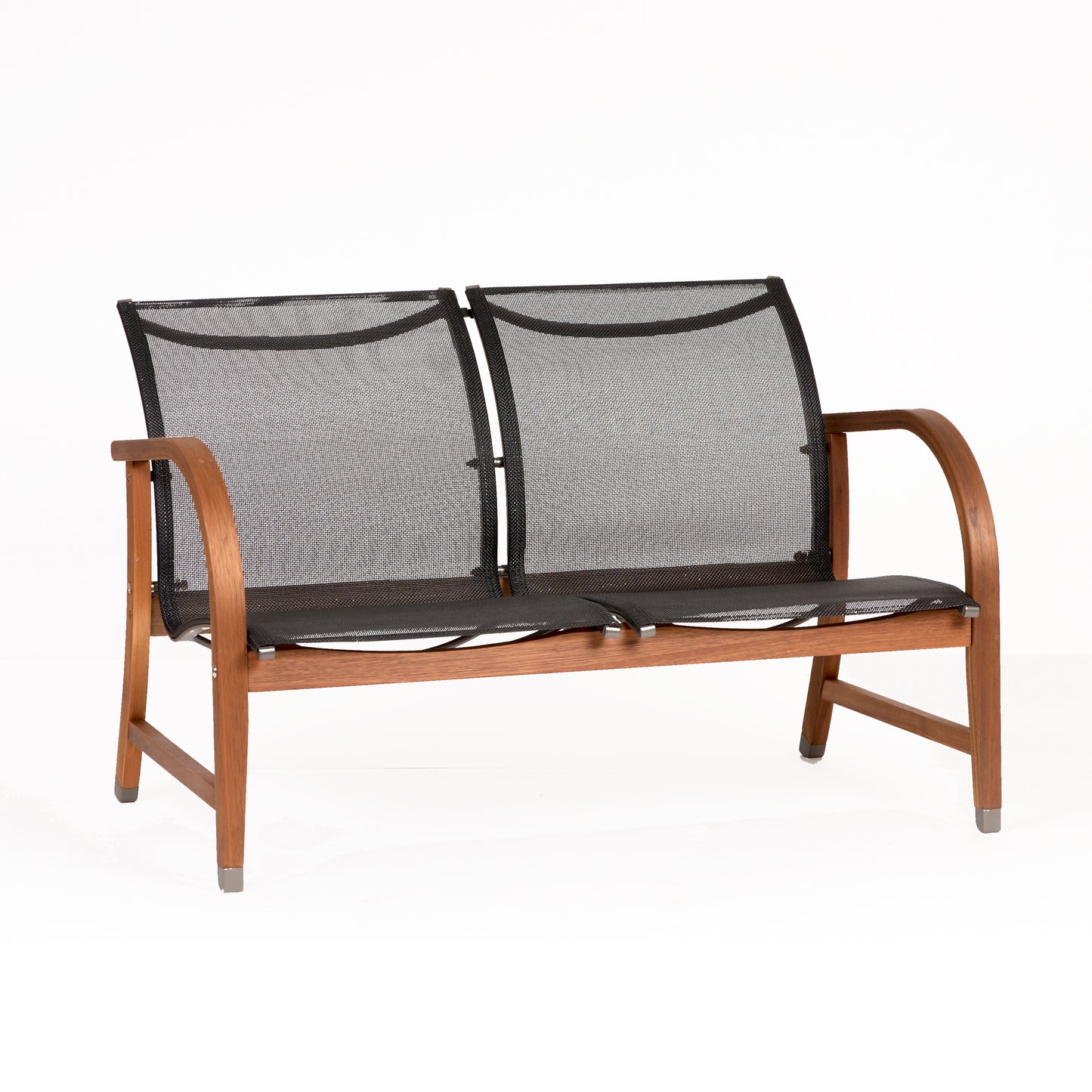 Materials
100% FSC Amazonia only uses 100% FSC Certified Eucalyptus Wood, we believe and stand for forests for all forever. Your purchase helps support forests and ecosystems worldwide.
Specifications
DIMENSIONS:
Sofa: 28L x 44.5W x 29.5H. Sofa Seat: 41L x 20W x 13.5H
Coffee Table: 38L x 19.5W x 13H.
Armchair: 28L x 24W x 29.5H. Armchair Seat: 20L x 20W x 13.5H.
4-PIECE SET :
This set includes 2 armchairs, 1 sofa and 1 table. This set will make your outdoors an elegant space to enjoy with family and friends.
Weather-net® Technology:
A finely woven PVC-coated yarn that is maintenance-free, and our Strap material is made from high quality polymer thread which offers both strength and elasticity.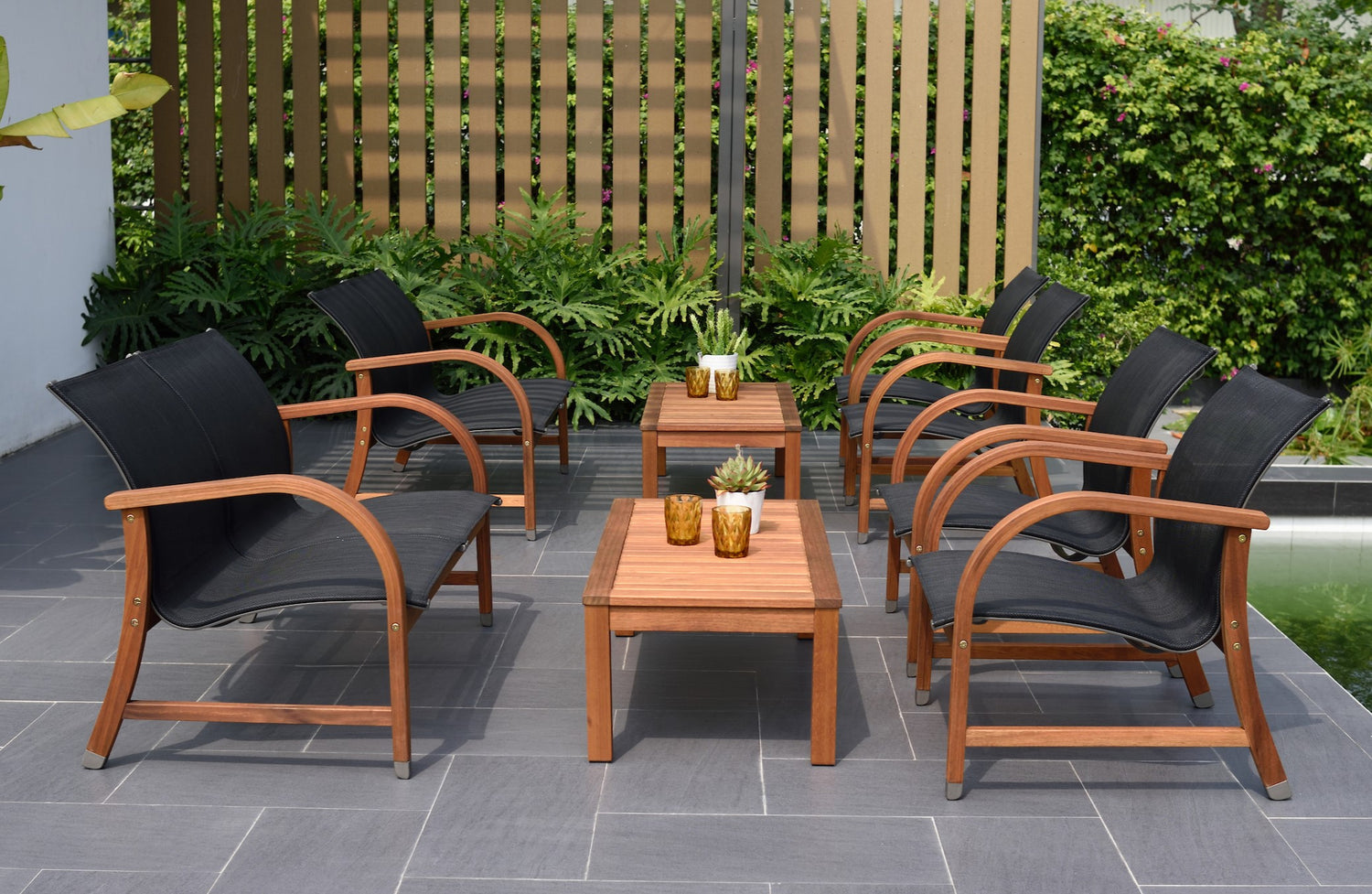 STORAGE DURING WINTER When storing this product, do not put in rooms that are centrally heated, as this will cause the wood to dry out and possibly shrink and crack. Cool, well-ventilated sheds are the most suitable location.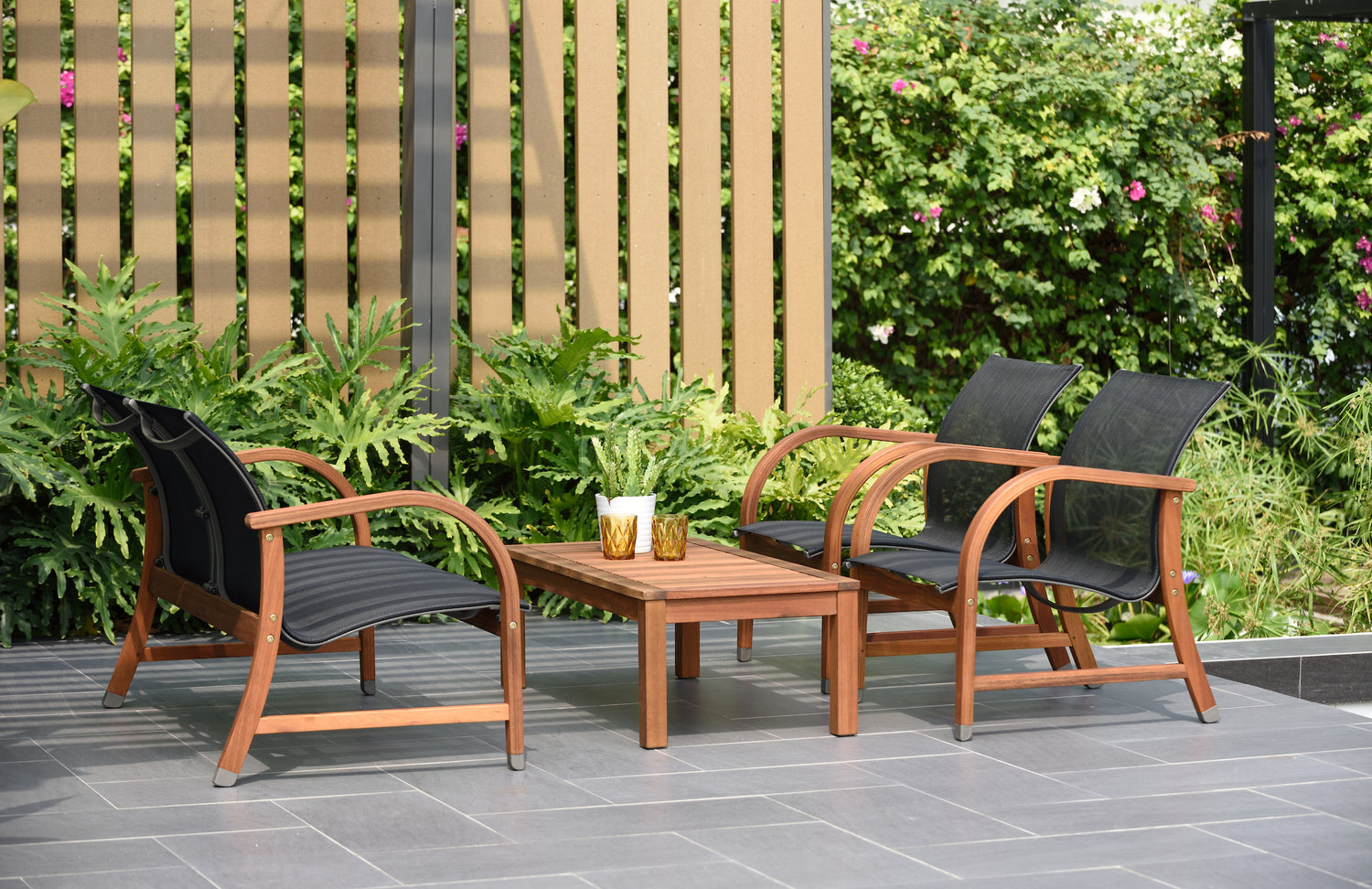 STURDY & DURABLE Amazonia® collection products can be left outside throughout the year and can withstand all types of weather.