or contact us and request a quote
The Ninia Teak Wood Stacking Armchair is an elegant and sophisticated armchair crafted from premium teak wood. Durable and strong, this chair is designed to be reliable in any living space. With a classic and timeless style, it adds an elegant touch to your home. Stacking easily for storage, the Ninia Teak Wood Stacking Armchair is the perfect staple piece for your home.
Share
View full details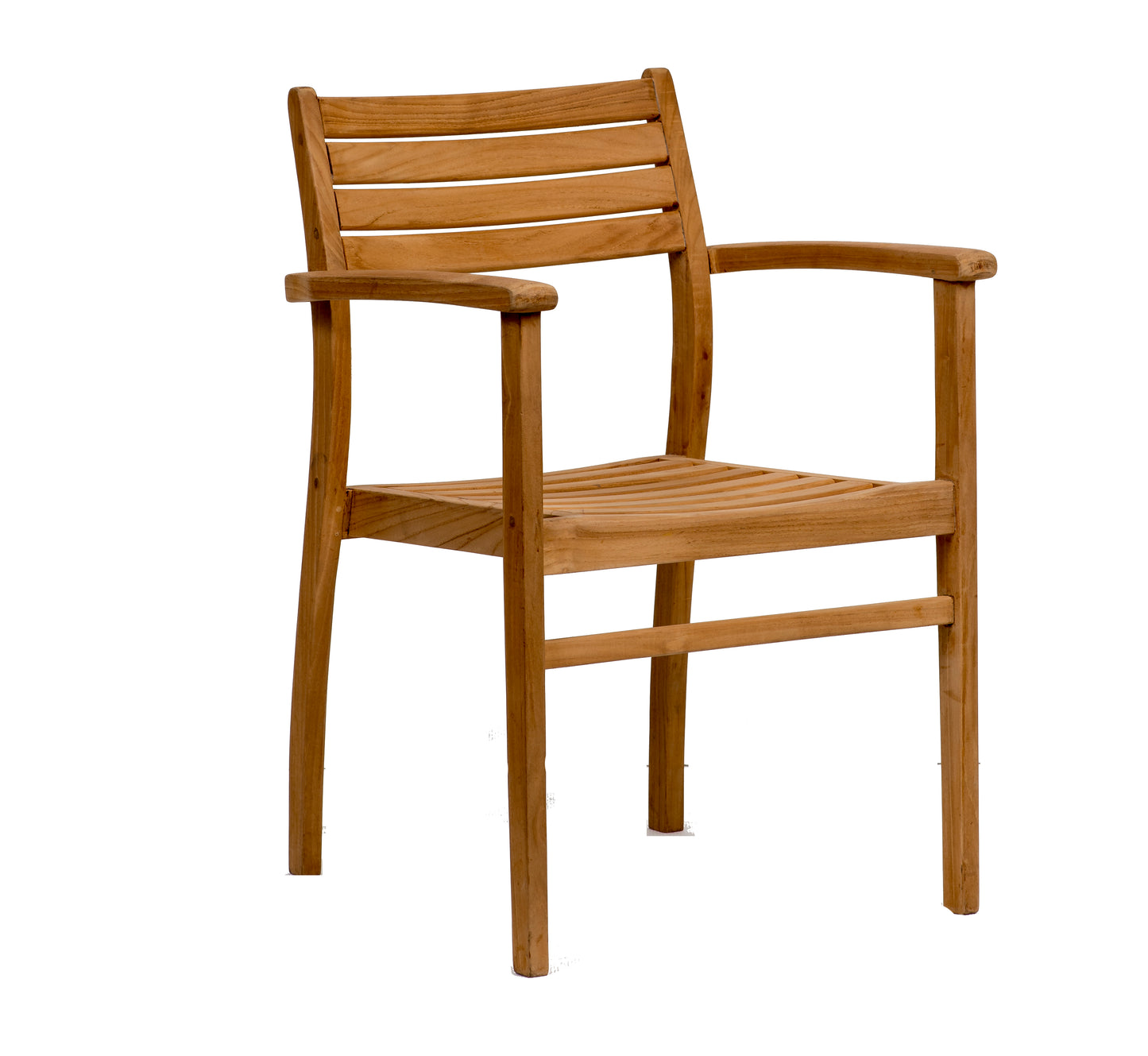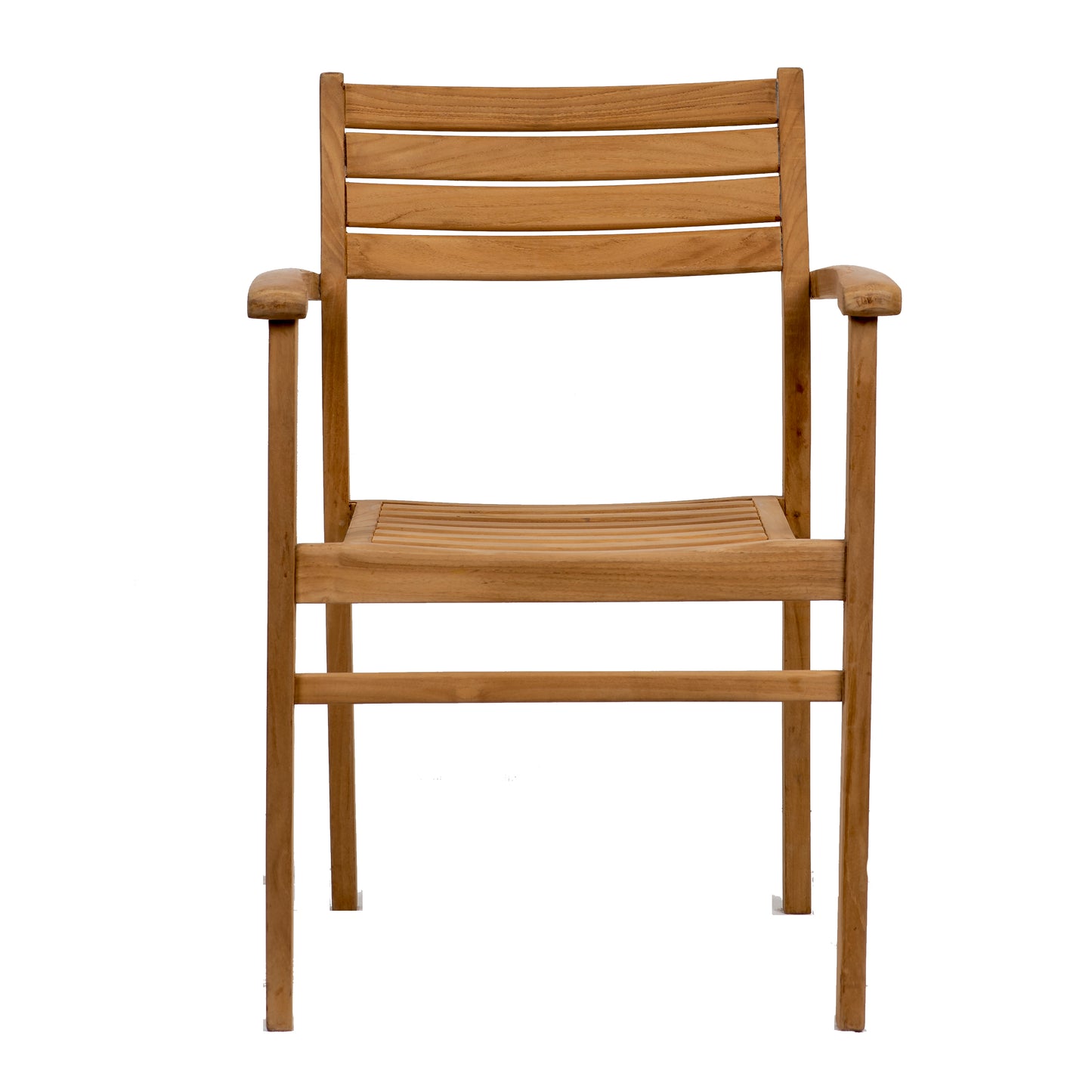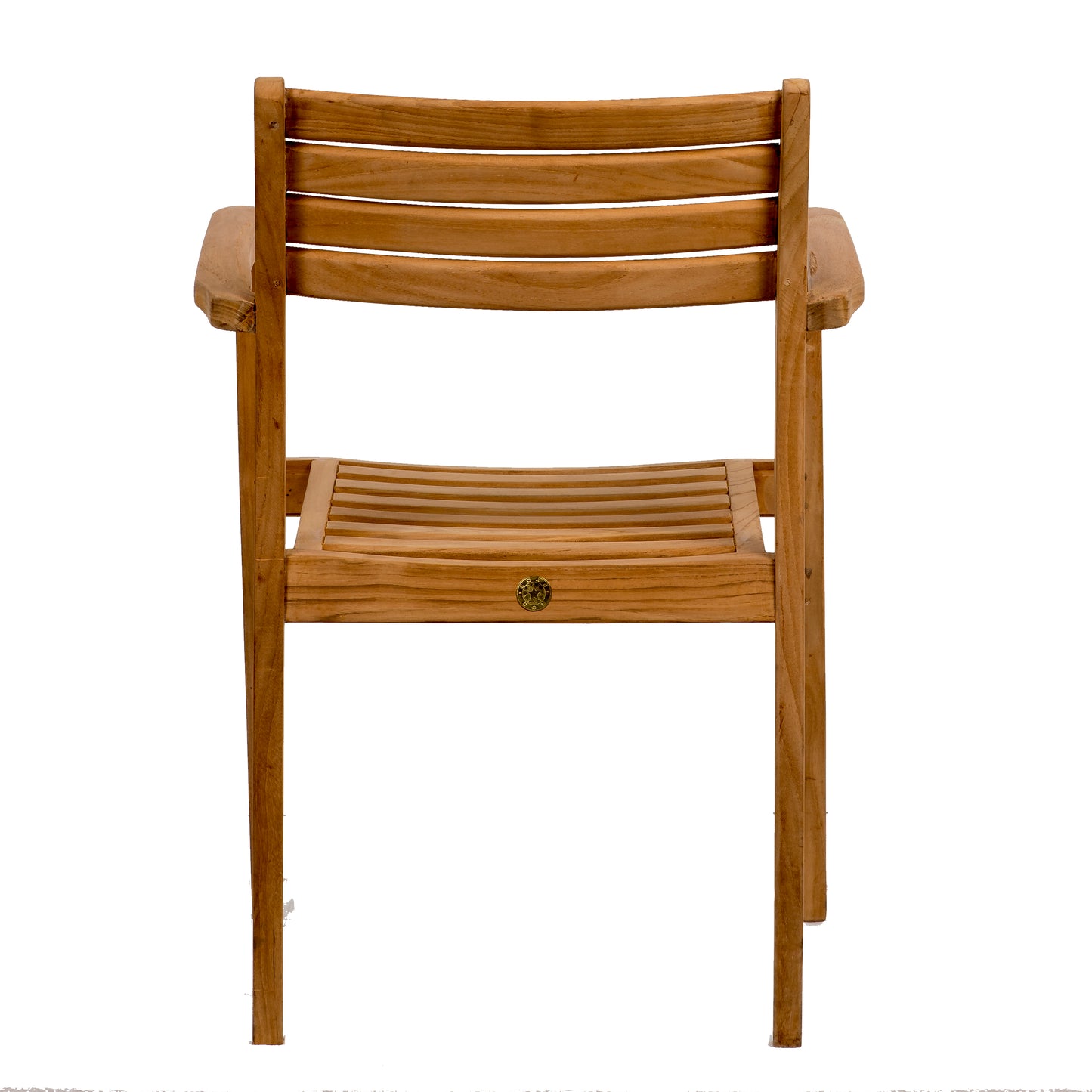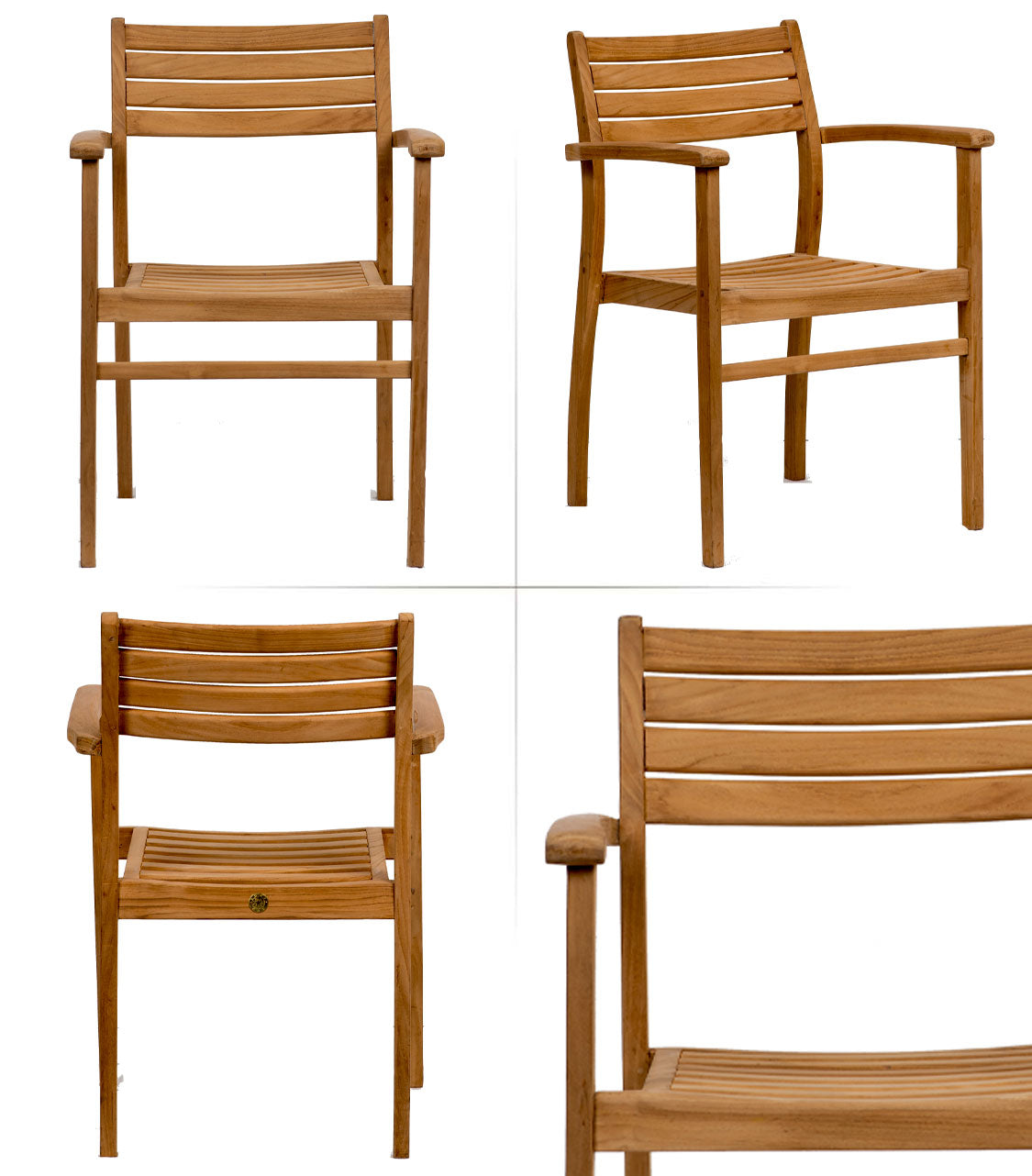 Materials
Made of high-quality certified teak wood exclusively grown in Indonesia. Teak is a natural living material that is renowned for its rich golden-brown color but also for its classic and premium appearance after exposure to the elements of weather and time
Dimensions: 22L x 21W x 31.5. Seating: 16L x 16W x 16H
STACKABLE CHAIRS: Designed under a modern influence these patio chairs are durable, lightweight, and stackable
EASY ASSEMBLY: Manual guide is provided inside the box
WARRANTY: 1 Year Limited Manufacterer's
STORAGE DURING WINTER When storing this product, do not put in rooms that are centrally heated, as this will cause the wood to dry out and possibly shrink and crack. Cool, well-ventilated sheds are the most suitable location.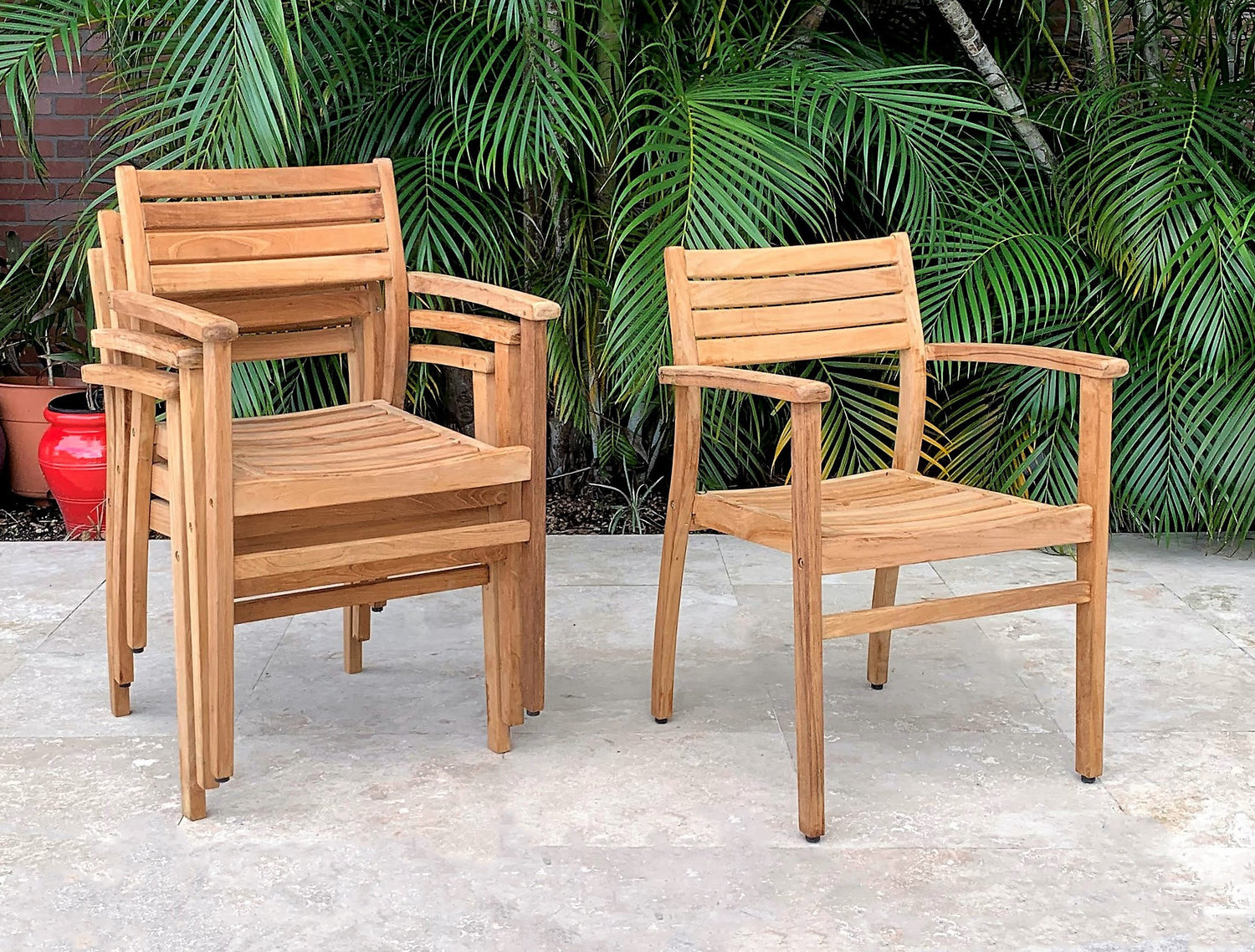 STURDY & DURABLE Amazonia collection products can be left outside throughout the year and can withstand all types of weather.