or contact us and request a quote
The Palu Teak Wood Folding Armchair is a sophisticated and practical outdoor seating option. This teak wood chair features a robust construction and expert craftsmanship for long-lasting durability. Easily foldable for optimal storage and portability, the Palu Armchair is perfect for any outdoor setting.
Share
View full details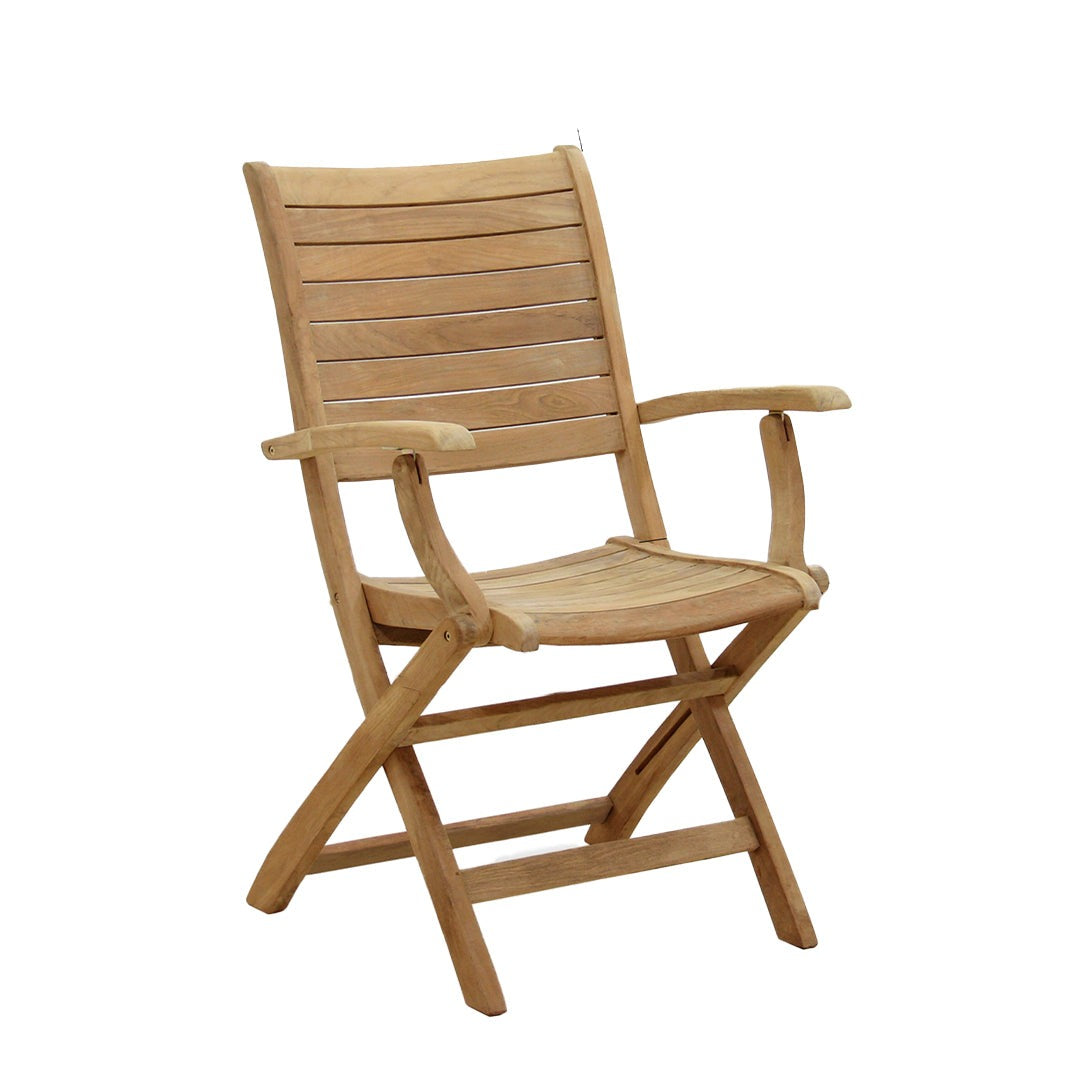 Materials
Made of high-quality certified teak wood exclusively grown in Indonesia. Teak is a natural living material that is renowned for its rich golden-brown color but also for its classic and premium appearance after exposure to the elements of weather and time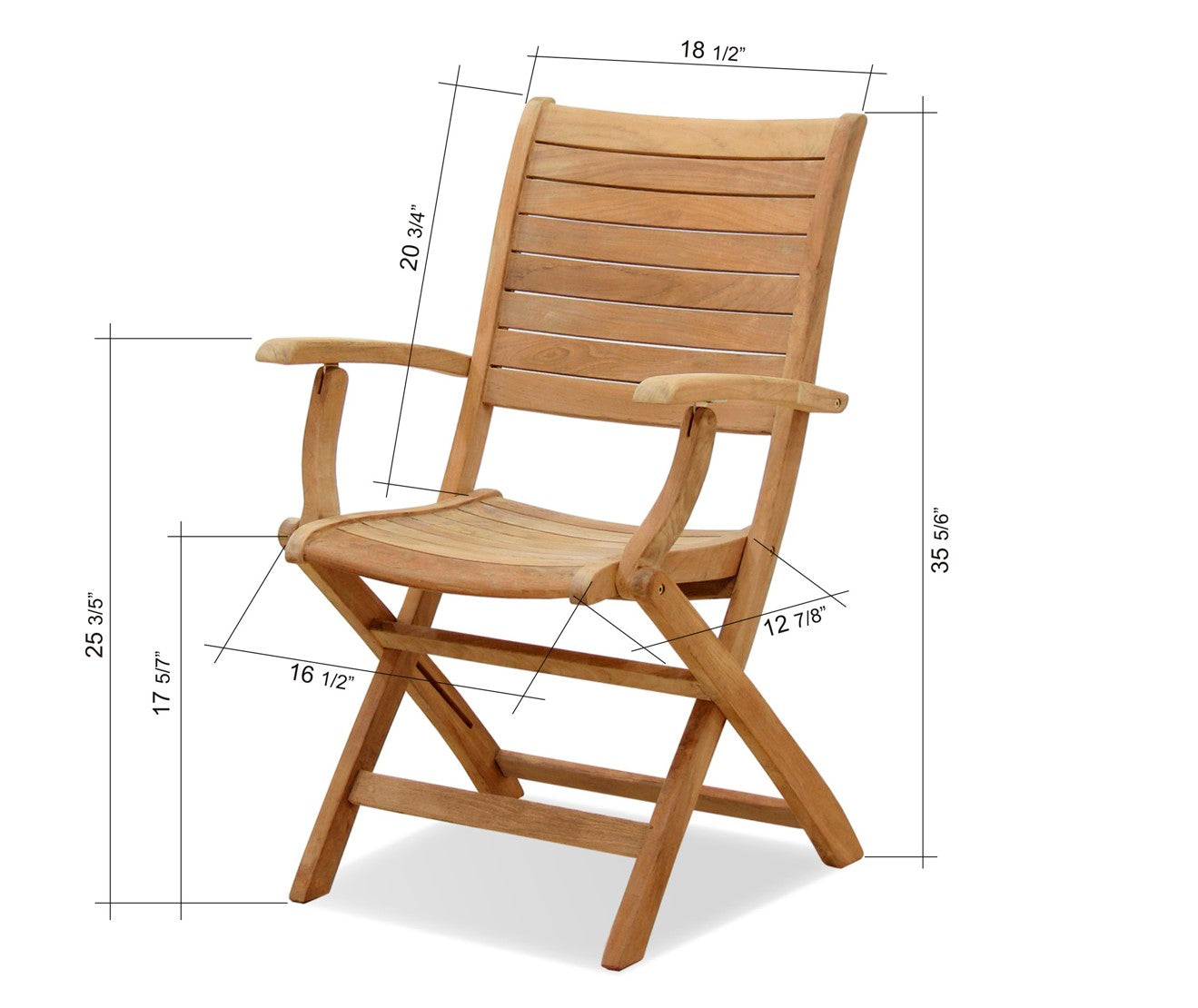 Dimensions: 13L x 18.5W x 36H.
Seat Dimensions: 13L x 16.5W x 21H.
Foldable Chairs: Designed under a modern influence these patio chairs are durable, lightweight, and foldable
Fully Assembled: No Assembly Required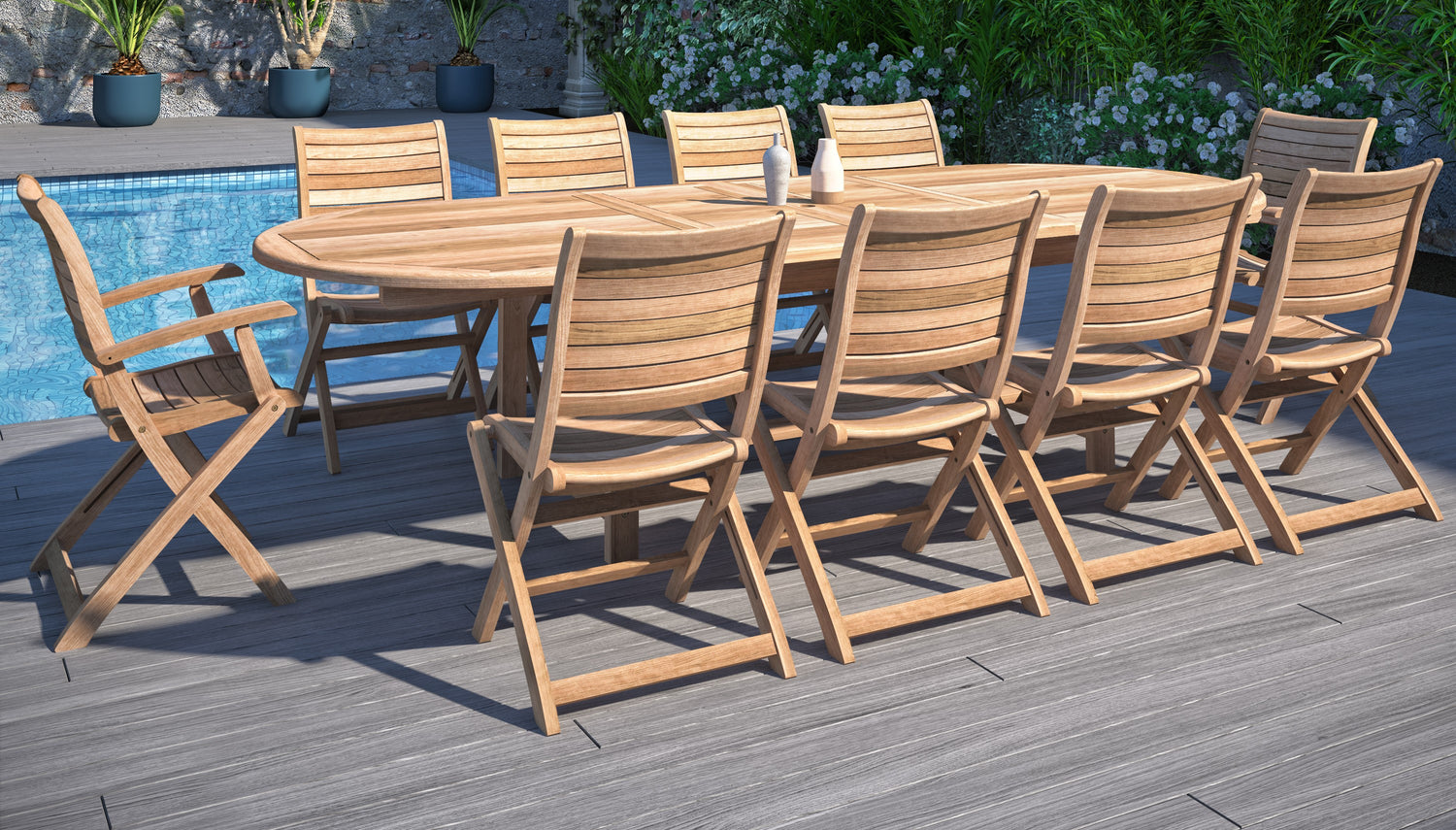 STURDY & DURABLE: Amazonia collection products can be left outside throughout the year and can withstand all types of weather.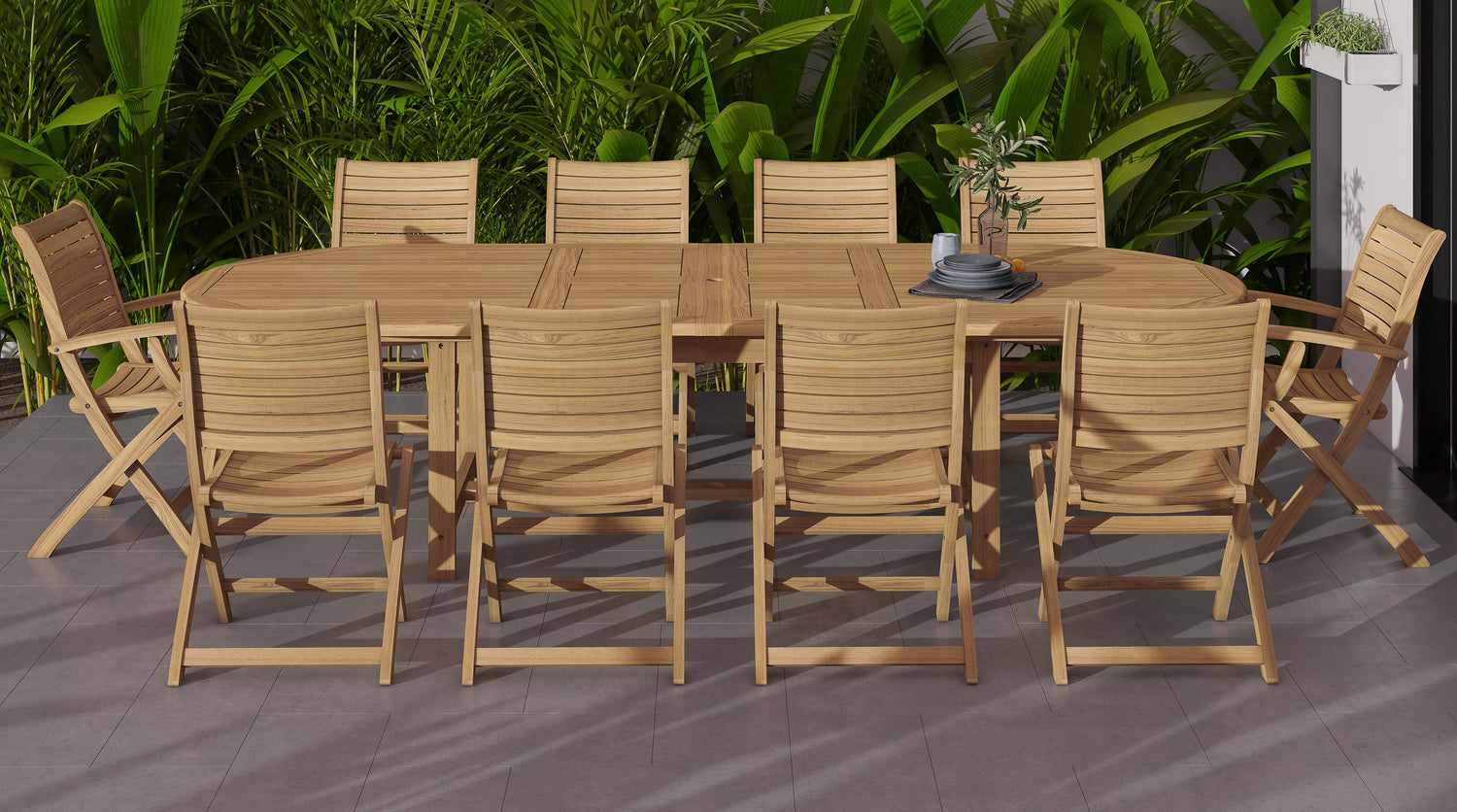 STORAGE DURING WINTER: When storing this product, do not put in rooms that are centrally heated, as this will cause the wood to dry out and possibly shrink and crack. Cool, well-ventilated sheds are the most suitable location.