or contact us and request a quote
The Valen White Dining Chair is crafted with a distinctive recycled resin that gives a modern, luxurious look to any space. Enjoy a durable, supportive chair that stands the test of time. Perfect for any modern home or office.
Share
View full details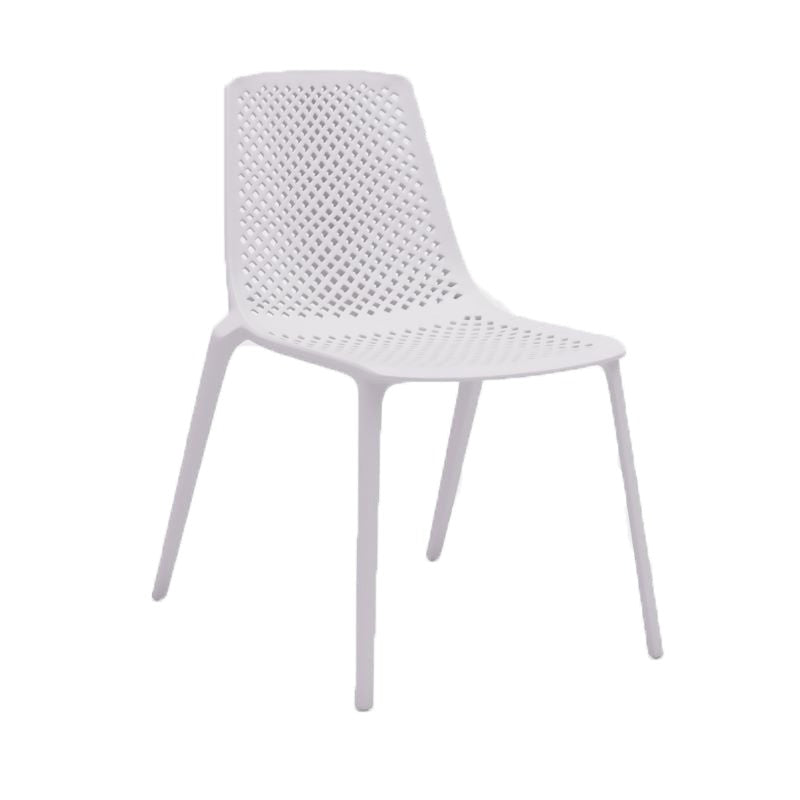 Materials
Made of high-quality Duresin. Duresin® uses both polypropylenes without fiberglass, which is mold-injected in order to create hard-wearing, recyclable and low-maintenance products. Each piece of Duresin® can be recycled without producing waste or damaging the environment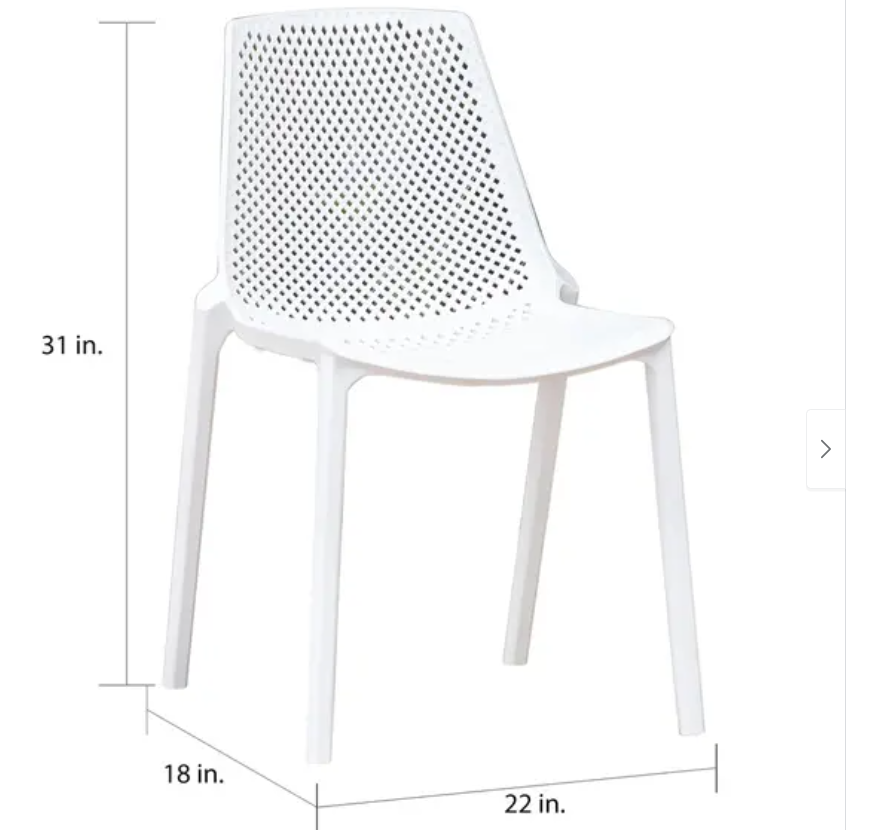 Dimensions: 18L x 20W x 32H.
Sidechair Seating: 17.5L x 16.5W x 15H
STACKABLE CHAIRS: Designed under a modern influence these patio chairs are durable, lightweight, and stackable
FULLY ASSEMBLED: No Assembly Required
WARRANTY: 1 Year Limited Manufacterer's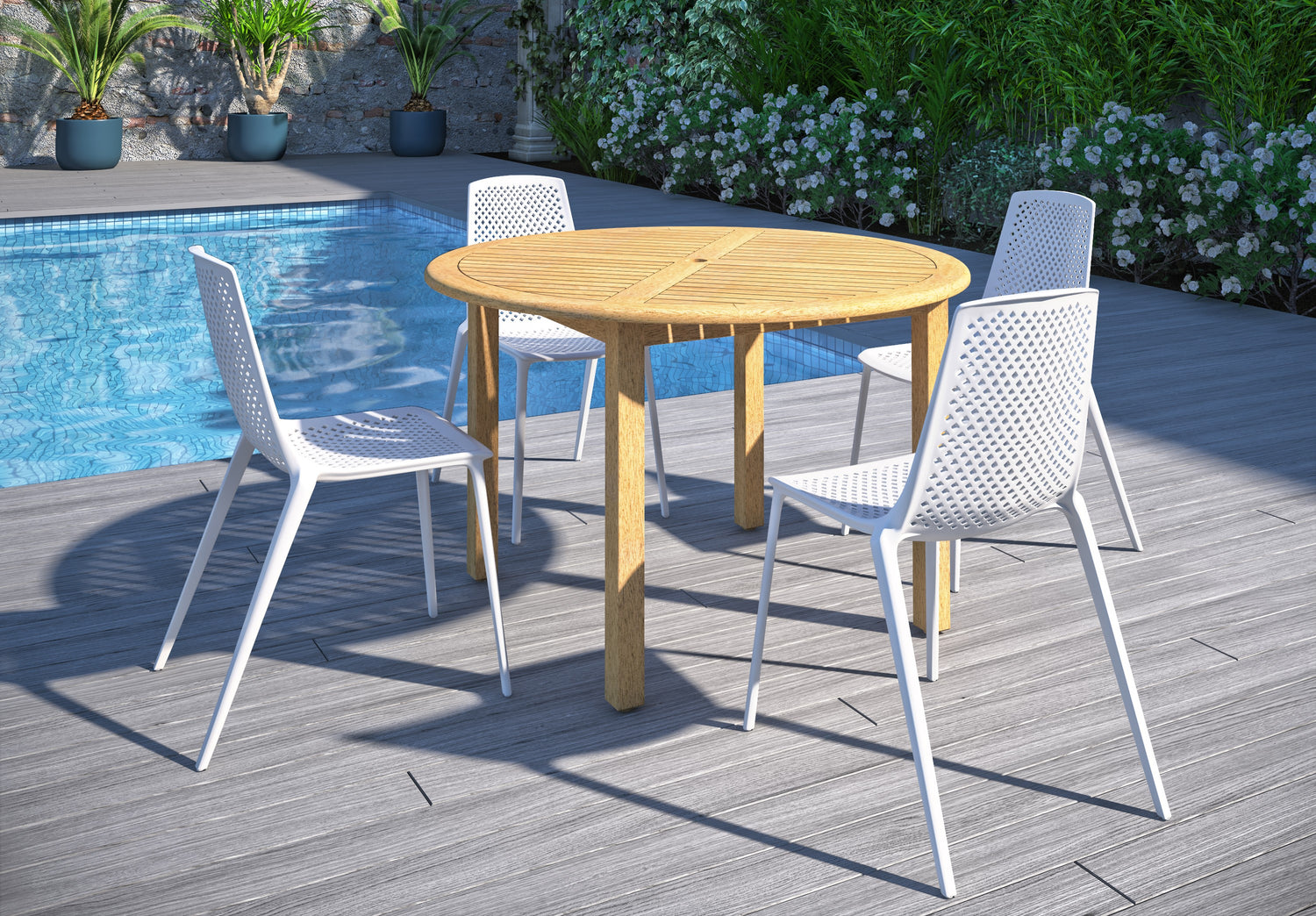 STURDY & DURABLE: Amazonia collection products can be left outside throughout the year and can withstand all types of weather.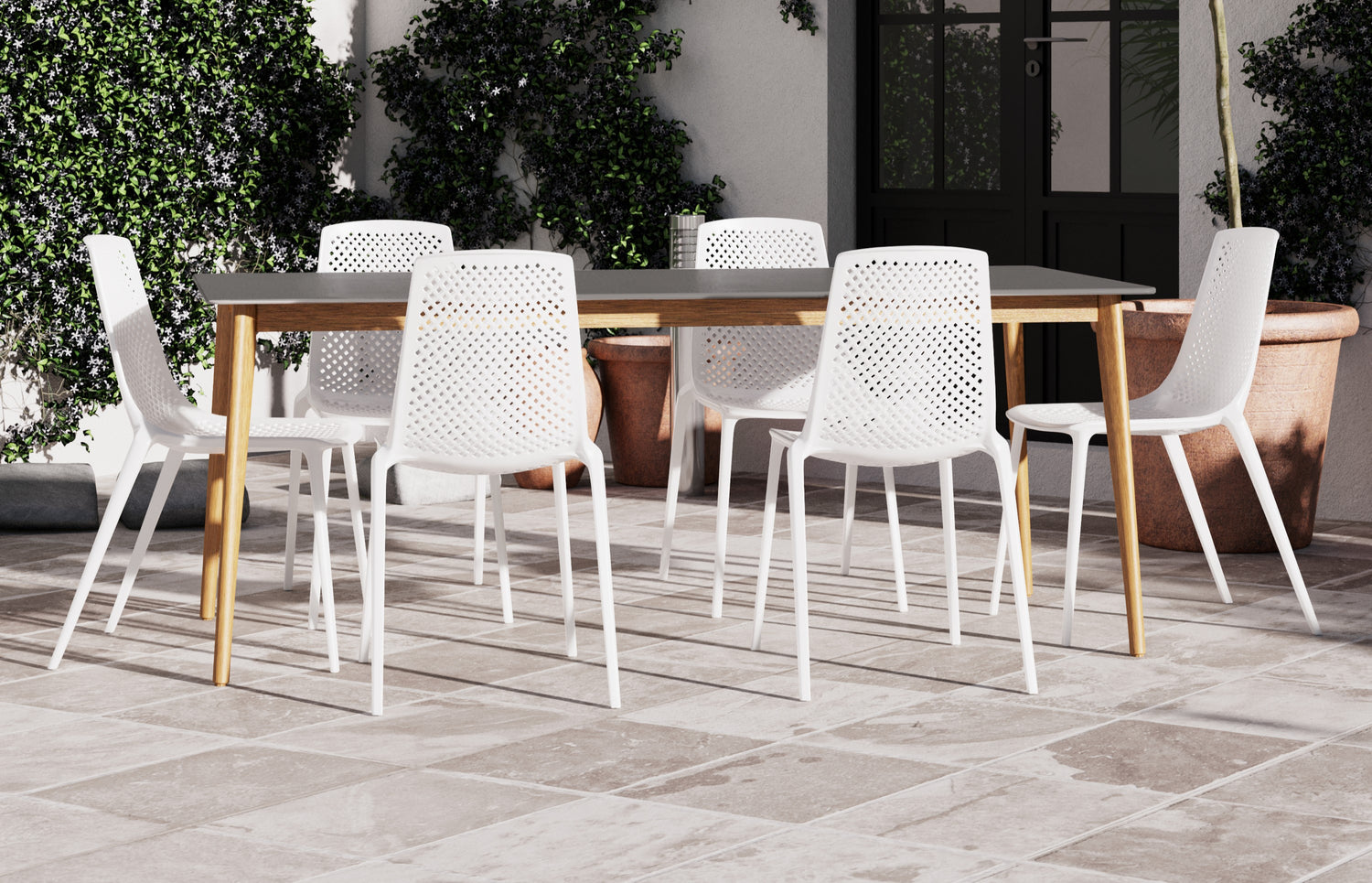 STORAGE DURING WINTER: When storing this product, do not put in rooms that are centrally heated, as this will cause the wood to dry out and possibly shrink and crack. Cool, well-ventilated sheds are the most suitable location.